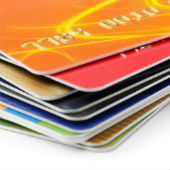 Cameron Harrison, a 28-year-old from the US State of Georgia, has been sentenced to 115 months in jail for buying stolen debit and credit cards from the now defunct Carder.su underground marketplace.
Harrison, who in April pleaded guilty to charges of federal racketeering and the trafficking of false identification documents, was also ordered to pay $50.8 million in restitution.
Assistant Attorney General Leslie R. Caldwell of the Justice Department's Criminal Division said:
Cyber thieves created a real criminal organization through the virtual world of the internet, stealing credit card data and relying on technology, perceived anonymity, and international borders to evade law enforcement. Cameron Harrison made a living by using that stolen financial information.  Applying time-honored techniques from mob and gang prosecutions to this new generation of cybercriminals, we were able to infiltrate and bring down the Carder.su ring.
Harrison, aka "Kilobit", admitted buying and processing credit cards and other personal data from other Carder.su members. He also admitted to possessing over 260 compromised payment cards, recovered from his computer and email accounts following his arrest.
He explained how the group tried to cover its tracks and protect itself both from law enforcement and criminal rivals by using VPNs, private messaging systems, encrypted emails, proxies, chatrooms and encrypted forums but, ultimately, it was his own mistake that led to his arrest.
Harrison's arrest followed an undercover operation during which he bought a counterfeit  driving license from an undercover special agent on the Carder.su network.
He let slip to the special agent that he was also a member of another carder operation known as "ShadowCrew" and that he had been selling counterfeit identification documentation within that organisation.
Harrison was one of 56 people apprehended and charged in 4 separate indictments as part of Operation Open Market, a Homeland Security Investigations (HIS) and US Secret Service op, which targeted the Carder.su website.
So far 26 individuals have been convicted on various charges. The remaining members of the Russian-based site are either awaiting trial or are still at large.
US Attorney Daniel G. Bogden said the total value of losses caused by the carder marketplace exceeded $50 million. Those losses were detailed during an earlier court hearing and are set out below:
American Express – $3,299,210.90
Discover Financial Service – $2,202,429.00
MasterCard – $15,496,221.00
Visa Inc. – $29,895,305.45
Commenting on the length of the sentence, Homeland Security Investigations Executive Associate Director Peter T. Edge said it was:
Entirely fitting given that this defendant's actions and those of the larger criminal organization harmed countless innocent Americans and seriously compromised our financial system.

Criminals like this defendant who believe they can elude detection by hiding behind their computer screens here and overseas are discovering that cyberspace affords no refuge from American justice.
The Department of Justice said that the prosecution is just one part of an ongoing effort to investigate financial crime.
The Financial Fraud Enforcement Task Force, created by President Obama, will continue to "wage an aggressive, coordinated and proactive effort to investigate and prosecute financial crimes," it said.
Image of credit cards courtesy of Shutterstock.