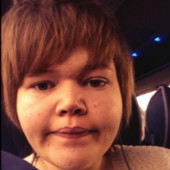 A woman who was sentenced to 12 weeks in jail for sending abusive tweets to journalist Caroline Criado-Perez has spoken of her regret over the abuse she dished out on Twitter.
Internet troll Isabella Sorley was one of the first people convicted under the Malicious Communications Act following a campaign of hate against Criado-Perez, a feminist who had successfully campaigned to have a woman appear on new bank notes.
Sorley, who threatened Criado-Perez with "worse than rape" and told her to "kill yourself before I do", told pupils at a Hartlepool, UK, school that what she did was bullying, saying, "It was disgusting what I did."
Speaking to a BBC reporter about the abusive tweets she said:
It's pathetic that I sent them. Why did I have that much anger in myself? I am actually embarrassed. I don't even like looking at what I put. I'm really, really embarrassed at what I said and I'm trying to deal with obviously the anger and the aggression that the tweets were.

I don't want to be a bully all my life. I hate bullying so by doing something like this, creating awareness, going into schools, teaching them, I'll show that I'm not the venomous anger-filled person that those tweets represent.
Sorley also said she would like to apologise in person to Criado-Perez but that is never likely to happen as she is subject to an indefinite restraining order.
In a separate report, BBC Newsbeat took Sorley, who says she has never been a victim of online abuse herself, to meet 18-year-old Natalie Farzaneh who told the programme she had felt suicidal following continual abuse on social networking sites.
During a candid conversation Sorley blamed the rape and death threat tweets on cheap drinks she'd had that night, saying:
It was 80p a drink. So, take 20 quid, you're going to be smashed. I can't completely blame alcohol but it's definitely got a part to play in it. I'm a follower, not a leader, and I saw a lot of people were sending those tweets.
She did however admit that her comments about rape were disgusting, saying she questioned her own state of mind afterwards, but confessing that she felt she had the upper hand over her victim.
Farzaneh challenged Sorley over one tweet she had sent to Criado-Perez in which she wrote "You can't handle letters on a page. Letters have never done any harm", saying that she herself had become suicidal based upon the words sent to her via her computer screen.
Sorley admitted that her tweets had lacked empathy, but said it wasn't until she appeared in court that the gravity of her actions begun to sink in.
Unfortunately for her, it seems more lessons are still required. Since being released from prison in February – after serving 6 weeks of her 12-week sentence – she has been convicted for battery, assault and being drunk and disorderly and has spent yet more time behind bars.
Farzaneh took some positives from her meeting with Sorley and hopes the convicted troll will never repeat her abusive actions in the future.
Criado-Perez, who says she remains anxious and worried about people's reactions toward her, said she felt lucky because she at least got some justice – something many victims never accomplish.
Looking ahead, Criado-Perez said Sorley's future would make little difference to her life but she was pleased that her abuser was educating other people not to make the same mistakes.
Sorley told the BBC she is now hoping to raise funding that would allow her to visit other schools around the country, sharing her experience and helping to teach kids what happens if they post abusive messages online.
Photo of Isabella Sorley from her Twitter profile