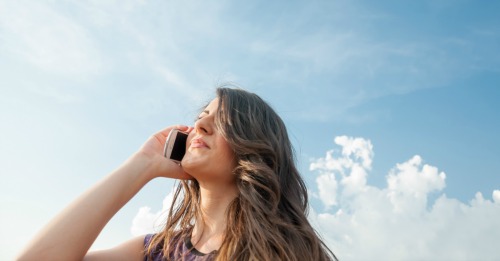 The US government defended the Department of Justice's US Marshals Service on Friday following the revelation that the agency is spying from the skies with airborne devices that mimic cell towers and slurp mobile phone data.
The Wall Street Journal on Thursday reported that since 2007 the US Marshals Service program has been using Cessna aircraft, flying them out of at least five metropolitan area airports, to slurp data from mobile phones in a flying range that covers most of the country's population.
The technology in the two-foot-square device enables investigators to scoop data from tens of thousands of cellphones in a single flight, collecting their identifying information and general location.
It's just to find crooks, a DOJ official told the WSJ, without admitting that the program actually exists.
In a statement sent to the paper, the official said that the Marshals Service doesn't maintain a database of innocent citizens' phones.
The official said that any of the service's investigative techniques are deployed "only in furtherance of ordinary law enforcement operations, such as the apprehension of wanted individuals, and not to conduct domestic surveillance or intelligence-gathering."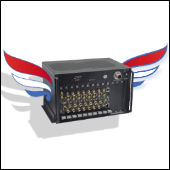 Sources familiar with the program told the WSJ that the cell tower mimicking devices – sometimes known as "dirtboxes" because of the Boeing unit, Digital Receiver Technology (DRT), that makes them – are two-foot-square boxes that scoop data from tens of thousands of cellphones in a single flight.
Typically, the device-carrying aircraft is a small, fixed-wing Cessna that flies for undisclosed lengths of time at undisclosed intervals, slurping mobile phones' identifying information and general location.
That makes for a lot of information streaming in from a very large group of people under surveillance.
However, the devices apparently "let go" of phone data collected from non-suspects, only focusing on information from a surveillance target.
After a suspect is detected, the aircraft moves off, enabling it to detect signal strength and location.
With that information, the system can locate a suspect to within 3 meters, or to a particular room in a building.
The DOJ official declined to confirm or deny the program, saying that doing so would help criminals to hide from the law.
But, he or she said, it would be "utterly false" to conflate this program with the National Security Agency's collection of bulk telephone records – a controversial program that Congress has tried to rein in and whose legality is being probed by a panel of federal judges.
The Marshals Service isn't the only federal agency that straps into planes these sorts of devices – the ones that send powerful signals to trick cell phones into transmitting their locations and their IDs.
The UK's Metropolitan Police and the FBI both have a fleet of planes equipped with surveillance devices. The US Drug Enforcement Administration (DEA), also uses dirtboxes along the border.
These devices are also widely used in land-based surveillance, too.
How widely used? Well, it's hard to tell.
In June 2014, the Feds swooped in to snatch mobile phone tracking records away before a routine ACLU public records request about cell phone surveillance could reveal what a local police department in Florida was up to.
US Marshals then moved the physical records 320 miles away, meaning the ACLU wouldn't be able to learn how, and how extensively, police were using snooping devices.
Given that lack of transparency, it's not surprising that civil liberties advocates scoff when a DOJ official says that the Marshals Service was doing its aerial spying legally.
As Wired reports, there have been cases of law enforcement agencies bypassing the courts and using fake mobile phone base stations without obtaining an order.
In some instances, the Marshals Service has even told law enforcement agencies to lie to judges about their use of the technology or withhold crucial information about it, in order to get a court order without a lot of questions being asked.
Image of wings and girl on phone courtesy of Shutterstock.