An ex-boyfriend who swapped out his WhatsApp profile picture for a naked picture of his ex-girlfriend is thought to be the first person in England to be jailed for revenge porn.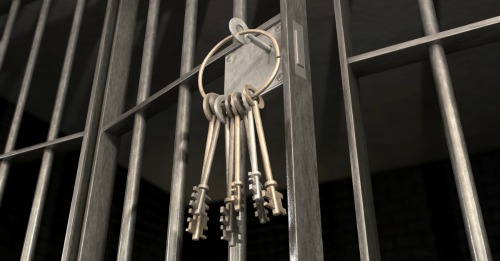 Luke King, 21, of Derby, last week was sentenced to 12 weeks of jail time in Southern Derbyshire Magistrates' Court.
His ex knew it was coming, given that he'd threatened it during their three-year, on-again, off-again relationship.
So she reported the threats to police. In spite of having being warned twice not to post the woman's intimate photos, King went right ahead and did just that.
The case comes just weeks after Justice Secretary Chris Grayling vowed to clamp down on revenge porn, announcing that an amendment to existing law would make it a criminal offence, with a new maximum jail term of two years.
Grayling said at the time:
We want those who fall victim to this type of disgusting behaviour to know that we are on their side and will do everything we can to bring offenders to justice.
The UK's Crown Prosecution Service (CPS) last month issued updated guidance on the posting of revenge porn online, with the Director of Public Prosecutions (DPP) admitting that current laws are unclear.
Under the new approach, serious cases of revenge porn would be prosecuted under the Sexual Offences Act 2003, which carries a maximum sentence of 14 years.
The UK's playing catchup here: recent figures show that it's struggled to charge offenders in the past.
In fact, the 8 police forces in England and Wales that hold data on revenge porn cases show that out of 149 allegations over the last two-and-a-half years, only 6 led to a police caution or charge.
Considering what's coming down the pike, King lucked out with his light sentence.
He was eventually prosecuted under the Protection from Harassment Act 1997.
Those who send sexually offensive, verbally abusive or threatening material online are typically prosecuted under the Malicious Communications Act, which carries a maximum prison sentence of six months.
The proposed amendment to up that to two years is still working its way through Parliament.
In the meantime, East Midlands district crown prosecutor Peter Shergill told the Daily Mail that prosecutors are doing what they can with current laws:
Prosecutors are now following guidance … that clarifies how we can use existing legislation to prosecute perpetrators of these intrusive offences.
Image of jail bars courtesy of Shutterstock.