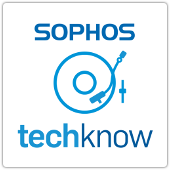 No type of malware seems to get people's blood boiling quite as much as ransomware.
That's the malware that abruptly locks you out of your computer or your files, and demands that you pay a fee to get back in.
Sophos security expert Chester Wisniewski joins Paul Ducklin in an informative and educational podcast that answers the three key questions about ransomware:
What is it?
How does it work?
What can we do about it?

(Audio player above not working? Download, or listen on Soundcloud.)
Other Techknow episodes you might like
Find and remove malware with the free Sophos Virus Removal Tool
This is a simple and straightforward tool for Windows users. It works alongside your existing anti-virus to find and get rid of any threats lurking on your computer.
It does its job without requiring you to uninstall your incumbent product first. (Removing your main anti-virus just when you are concerned about infection is risky in its own right.)
Download and run it, wait for it to grab the very latest updates from Sophos, and then let it scan through memory and your hard disk. If it finds any threats, you can click a button to clean them up.