Last week was Anti-Bullying Week in the UK, coordinated by the Anti-Bullying Alliance.
Gone are the days of bullying stopping at the school gates. The everything everywhere nature of social media often makes it difficult for people to escape their tormentors.
And it's not just children, adults can be bullied too – this year's Anti-Bullying week theme was "Let's stop bullying for all".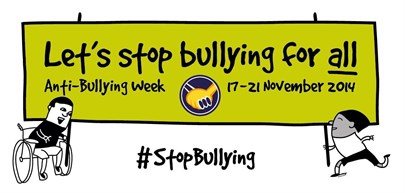 Last year we spoke to Luke Roberts from the Anti-Bullying Alliance on the rise and impact of cyber-bullying.
He spoke to us about how smartphones and tablets allow someone to post something online immediately, wherever they are, without them necessarily giving enough thought to the implications of what they write.
This year we want to hear from you – we want to know which social network you think is the worst for bullying.
Perhaps you think that's where most online bullying occurs, maybe you think it doesn't do enough to stop bullies, or you may have first hand experience of bullying taking place on a particular social network.
We have 50 T-shirts to giveaway as a thanks to those who take part – just leave your email address at the end of the survey, and we'll pick the winners out of a hat.
If you've got children, here are 7 apps and websites parents should be aware of.
And, if you think someone close to you is being bullied, or is bullying someone else, Luke Roberts from the Anti-Bullying Alliance offered some tips on how to help.