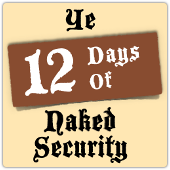 Welcome to December!
Welcome to Cyber Monday!
And welcome to the 12 Days of Christmas, Naked Security style, complete with free T-shirts!
Yes, we know that the Days of Christmas are really the 12 days from Christmas Day itself until Epiphany.
The count ends on Twelfth Night, as in the title of Shakespeare's well-known comedy, Twelfth Night, Or what you will.
And we know that most Orthodox churches still use the old-school Julian calendar for religious festivals, which is 12 days adrift from the Gregorian calendar, so they don't have Christmas until 06 January, when most Western churches have Epiphany.
But bear with us, if you please. (You won't know how to enter to win the free T-shirts if you stop reading now.)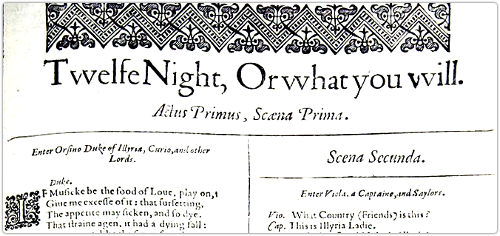 Computer security lessons are everywhere
Interestingly (because you are wondering how we are going to put a computer security spin on this), Twelfth Night is by tradition when the Three Wise Men, or Magi, arrived in Bethlehem.
They travelled from the East to pay their respects to the baby Jesus, whose birth is celebrated worldwide by Christians on Christmas Day.
But here's the thing.
The quantity of wise men isn't actually given in the Bible.
There were two or more of them, to be sure, and they brought three gifts, but that's as specific as it gets.
So you can just imagine biblical scholars in the early centuries of the first millennium trying to find a convenient quantity for the wise men, because there must, after all, have been a fixed and finite number of them when they reached their destination.
And, like computer programmers trying to fix the size of a buffer to keep their code clean and clear, they gravitated towards an admittedly likely and justifiable number, but one about which we can never quite be sure.
---
P: I say, Brother Columbanus, do you think we shall ever need space for more than three Magi in this hymn?
C: No, Brother Patrunculus, we shall not. There were three gifts, so it is quite reasonable to assume that there were three gift givers. You may lock them in as the Three Wise Men, and that will be that.
P: Very well. A hard-wired compile-time constant it is, then.
---
But the gifts were described only in general terms, being gold, myrrh and frankincense, which might just as well have been a collective offering gathered from the stores of any number of co-travelling Magi.
By rights, we should really sing:

We N Kings of Orient are, for N ≥ 2,
   Bearing gifts we traverse afar,
Field and fountain, moor and mountain,
   Following yonder star.

But enough about the computer science lessons in 12 Days. (Which timezone? What date-measuring system?)
And enough of buffer overflow warnings in 3 Wise Men. (Who said three? What if there were more?)
What about the T-shirts?
For the first 12 working days of December (Mondays to Fridays), starting today, Naked Security will be looking back at 12 big stories from 2014, from the weirdly wonderful to the incredibly important.
We'll ask you a quiz question each day, based on the day's story, and the first five answers drawn out of a pseudo-random hat will win a Naked Security T-shirt.

That's 60 T-shirts up for grabs!
All you have to do is read the article, answer the question and type in your answer into our daily quiz entry form.
→ Entries close at 23:59 Pacific Standard Time (UTC-8) each day. Sophos staff, those pro­fessionally connected to the company, and their families, are welcome to submit answers for fun, but can't win. T-shirt styles may vary from those depicted. Sophos's decision is final, and so on. Please read our official competition terms and conditions.
Try for our ueberprize
You can only win one T-shirt, to give other people a chance, but don't let that put you off entering every day, even if you win on Day One.
At the end of the 12 Days, we'll take the readers who have answered the most questions correctly out of the 12, and enter them into a Lucky Thirteen draw for our ueberprize.
The winner will receive a goody bag of geeky gifts valued at up to $500.
Keep in touch and get hints!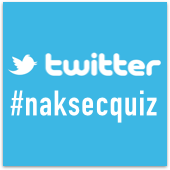 If you get stuck, you can ask for hints on Twitter.
Just post a Tweet with the hashtag #naksecquiz.
If you know the answer, please don't blurt it out online, as that would just spoil the fun for everyone else.
But if you want to tweet to help us guide others towards the answer, please be our guest.
Get ready for 12 Days competition – Day 1, coming Real Soon Now…