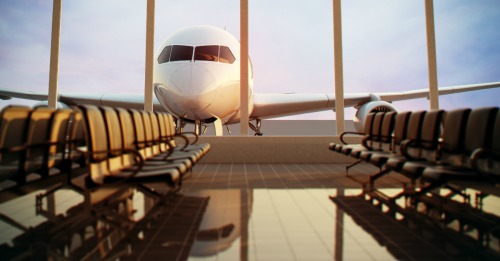 A global operation to tackle online fraud led to 118 arrests across 80 airports last week, Europol has revealed.
The European police agency announced on Friday how its 'Global Airport Action' had targeted criminals who bought plane tickets online with fake or stolen credit card details.
The operation, coordinated by Europol's Cyber Crime Centre (EC3), brought together over 80 airports, more than 60 airlines, a large number of banks and law enforcement agencies in 45 countries, as well as representatives from the major credit card companies.
Europol, along with Interpol and Ameripol, flagged up a total of 281 suspicious transactions as part of its operation to tackle fraudulent online ticket booking, a crime it says costs the airline industry $1bn (£639m) per year.
The agency said that many of those arrested in the latest operation were repeat offenders who had been previously arrested at airports.
Europol Director Rob Wainwright hailed the operation as a success:
This operation is another example of law enforcement and the private sector working seamlessly together, to prevent and fight cybercrime - this time identity theft and credit card fraud. We are reaching new levels with our cooperation and aim to become an 'unbeatable alliance' with aspirations to make cyberspace as crime free as possible for global citizens.
It's also good news for consumers, especially in the wake of high profile breaches such as that of Home Depot which left 56 million unique payment cards exposed.
The announcement comes in the same week that investigative reporter Brian Krebs revealed how credit card fraudsters have got into the Thanksgiving spirit by offering Black Friday and Cyber Monday deals on credit and debit card 'dumps', swapping large swathes of payment card data for as little as $100.
Image of airport courtesy of Shutterstock.