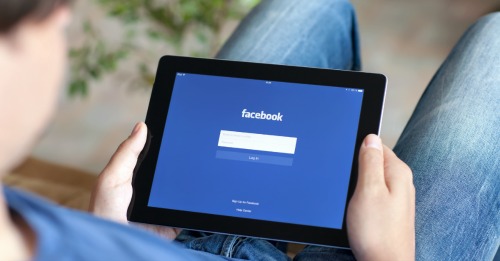 A US man from Los Angeles who hid behind a pseudonym to post topless photos of his ex to her employer's Facebook page has been found guilty and jailed.
His ex-girlfriend had taken out a restraining order in November 2011 after the man sent harassing text messages following the breakup of their four-year relationship.
Noe Iniguez, 36, broke that restraining order to jump online, use an alias, and call the woman "drunk" and a "slut" in his posts as he urged the company to fire her.
Iniguez thus becomes the first person to be convicted under a revenge porn law that California passed in October 2013.
Los Angeles City Attorney Mike Feuer on Monday said that Iniguez was convicted on three criminal counts, including two restraining order violations and the state revenge porn statute, following a seven-day jury trial.
Iniguez was sentenced to one year in jail and three years of probation, ordered to attend domestic violence counseling, and ordered to stay away from his victim.
California's revenge porn statute prohibits the unauthorized posting of nude or sexual images of an individual with the purpose of causing emotional distress.
Since 2013, 13 states have passed similar legislation.
In 2014, bills were introduced or are now pending in at least 28 states, the District of Columbia and Puerto Rico, according to the National Conference of State Legislatures.
England and Wales also now have a revenge porn law.
In mid-November, an ex-boyfriend who swapped out his WhatsApp profile picture for a naked picture of his ex-girlfriend was thought to be the first person in England to be jailed for the offence.
Feuer said that Iniguez's conviction should show that California's new law has teeth:
California's new revenge porn law gives prosecutors a valuable tool to protect victims whose lives and reputations have been upended by a person they once trusted. This conviction sends a strong message that this type of malicious behavior will not be tolerated.
California's law, with its requirement that prosecutors prove that accused people intended to cause emotional distress, is a more narrowly focused law than some others out there.
Arizona in particular went for a broader sweep when it tried to ban all posts showing anyone "in a state of nudity or engaged in specific sexual activities" unless the person pictured had given their explicit permission.
A coalition of free-speech advocates protested, claiming that the existing laws were thrown together so shabbily, they could arguably be used to criminalize a host of non-vengeful innocents who handle nude images: libraries, booksellers, college professors, breastfeeding educators, or news outlets.
Arizona wasn't the only state to take such a broad approach to revenge porn legislation, but it was seen as likely the worst, given that it didn't limit itself to criminalizing malicious disclosures, according to Michael Bamberger, one of the ACLU's attorneys on the case:
This is probably the most egregious, because it has no requirement for malicious intent and no exception for images that are newsworthy. It applies to republication by people who have no idea how the image was first obtained.
A judge subsequently halted enforcement of Arizona's law pending a rewrite.
According to the BBC, the Scottish government is also considering enacting its own revenge porn law, and there are calls in Ireland for the same.
It's good to see prosecutors armed with well-written laws to protect those who suffer from belligerent acts of revenge porn.
Hopefully, the states and countries that have yet to enact legislation will take a page from the Arizona free-speech fracas and craft their legislation with an eye to protecting those who post nude images without the intention of causing emotional distress.
Of course, "emotional distress" doesn't cover the gamut of suffering revenge porn victims experience as their tormentors seek to trash their victims' reputations, poison their ability to get or remain employed, or even threaten their physical safety.
But it's a good enough term to serve as shorthand for those many forms of suffering.
It's wise to make sure that the notion of intent is included in legislation, lest we end up with lousy laws that trample on free speech and which could be used to persecute those who post nude photos without a scrap of malice in their hearts.
Image of man on Facebook courtesy of Denys Prykhodov / Shutterstock.com.