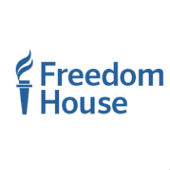 By exposing the US National Security Agency's surveillance programs in 2014, rogue sysadmin and master leaker Edward Snowden likely didn't mean to spur local governments into more closely surveilling citizens' data.
But according to a newly released report from Freedom House, Snowden's revelations were one factor that has led to multiple countries requiring that data be localized and hence more available to local authorities – one aspect that has contributed to an overall decline in internet freedom around the world.
From the report:
Data localization requirements - by which private companies are required to maintain data storage centers within a given country - are multiplying, driven in part by NSA revelations, which spurred more governments to bring international web companies under domestic jurisdiction. These costly measures could expose user data to local law enforcement.
Tighter control of data by local authorities is just one of three emerging threats, according to Freedom House, a Washington-based nongovernmental organization that publishes the yearly study of internet freedom around the globe.
Freedom House also described internet freedom as being under siege by digital threats and harassment suffered by women and those in the LGBTI community, resulting in self-censorship in those demographics.
Government critics and human rights organizations are also being subjected to "increasingly sophisticated and personalized malware attacks", according to the report.
In this, its fifth annual study, Freedom House assessed developments in 65 countries that occurred between May 2013 and May 2014 and found that internet freedom is declining for the fourth consecutive year, with 36 of those countries seeing loss of freedom over the covered period.
To assess the level of freedom in each assessed country, Freedom House poses a checklist of questions and subquestions.
These questions go beyond blatant censorship via content filtering or other means.
Freedom House analyzes a range of categories regarding how freedom is impeded, including obstacles to access – for example, does the public have wide access to the internet via public cafes, libraries, or schools?
Does poor infrastructure, such as electricity or telecommunications, hobble access? Does the state set the price of access prohibitively high?
Does the government impose restrictions on connectivity and access to particular social media and communication apps permanently or during specific events?
Freedom House found that whereas governments have in the past controlled citizens' access to online information behind the scenes, they're now adopting instead a legalistic approach to "legitimize existing repression and effectively criminalize online dissent."
Censorship hasn't gone away; it's still common. But throwing dissenters in jail is becoming a preferred approach, the report says.
Blocking and filtering - once the most widespread methods of censorship - are still very common, but many countries now prefer to simply imprison users who post undesirable content, thereby deterring others and encouraging self-censorship. This approach can present the appearance of a technically uncensored internet while effectively limiting certain types of speech.
More people than ever are being detained or prosecuted for their digital activities, but it's not just individuals who are being intimidated.
The new legalistic approach is also being wielded against online media outlets that are increasingly pressured to censor themselves in the face of legal penalties, as well as new demands being made on companies to comply with government requests for data or deletions.
Out of the 36 countries that have seen freedom decrease, Russia, Turkey and Ukraine have seen the most significant declines.
Much of the new forms of repression are in reaction to the fact that internet citizens have found ways around the old ones, according to Freedom House.
Internet users have figured out how to slip past the technological tools of censorship – i.e., blocking web sites and filtering internet content.
One such censorship workaround is GreatFire, a service that takes content blocked in mainland China and hosts it on big, global platforms, like Amazon's servers, that are both technologically and politically difficult for the Chinese government to block.
The report ranks countries with scores from 0 to 100, with 0 representing maximum freedom (fewest controls) and 100 the least possible freedom.
Iran once again takes the top spot for least internet freedom, scoring 89, as authorities continue to hand down harsh punishments, including sentencing people to lengthy prison terms.
It was followed closely by Syria and China, which scored 88 and 87, respectively.
The freest country is Iceland, which had only 6 points, followed by Estonia with 8 points, Canada with 15, Australia and Germany tied with 17 points each, and the United States, which scored 19 points.