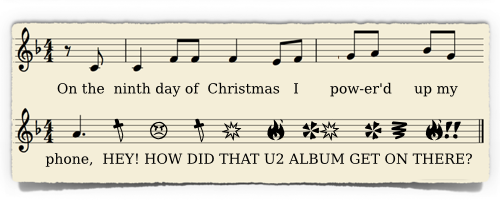 Here's the melody – click to sing along!

In September 2014 Apple and U2 hatched a plan to give themselves some positive PR by presenting iTunes users with a fabulous free gift.
Between them, they cooked up a plan to make the roll-out of U2's Songs of Innocence the biggest album release in history by sort of downloading it on to half a billion computers without asking, like a magnificent, musical botnet.
Free music!
It was all going to be just so great…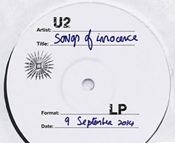 Apple's free gift:
Did U
get the
album 2?
And for your chance to win an exclusive, limited edition, Naked Security T-shirt, work out the answer to Paul Ducklin's brain teaser below…
This December we're celebrating Christmas by giving away five of our much-coveted, limited edition Naked Security T-shirts every day for 12 days!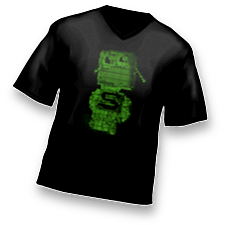 We've selected twelve of the most interesting stories from 2014 and we'll be writing about one of them each day.
All you have to do to win a T-shirt is read the story and answer the question.
We'll pick 5 lucky winners out of a hat (OK, /dev/urandom) each day and those who answer the most questions correctly over the 12 days will be entered into our grand prize draw for a goody bag of geeky gifts valued at up to $500!
We need to know your email address so that we can contact you if you've won. When we contact you, we'll need your T-shirt size, a delivery address and a contact number so we can ship your prize. We won't use any of your personal details for anything other than this competition.
Entries close at 23:59 Pacific Standard Time (UTC-8) each day. Sophos staff, those pro­fessionally connected to the company, and their families, are welcome to submit answers for fun, but can't win. T-shirt styles may vary from those depicted. Sophos's decision is final, and so on. Please read our official competition terms and conditions.
What was Day 8's answer?
On Day 8, we showed you just how much spam an infected computer can send, even on a consumer-grade network connection.
By the way, did you know that email spam gets its name from a Monty Python sketch about a cafeteria that serves dishes in which Spam is a prominent ingredient?
The café offers menu options such as Spam, Spam, Spam, egg and Spam, or Spam, Spam, Spam, Spam, Spam, Spam, baked beans, Spam, Spam, Spam and Spam.
Sadly, the protagonist of the sketch doesn't like Spam, and tries unsuccessfully to order a dish without it.
Email spam can be just as hard to avoid: in our tests, we measured a single computer sending 5,500,000 spams in a week.
About 75% of these unsolicited emails were old-school "buy cheap pills without prescription" stuff; the rest contained malware laden attachments.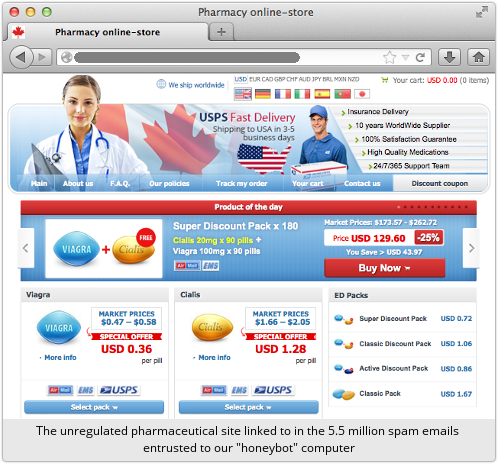 The spam was sent by malware known as a zombie or bot, short for "software robot."
Crooks typically control an entire network of bots at the same time, giving them what's known as a botnet.
So, "botnet" is short for robot network, which was the answer to the Day 8 quiz question.