Two men received sentences of five years and up from US courts this week, both convicted of online crime and fraud.
Romanian Razvan Caprarescu got 63 months jail time, plus restitution of over $650,000, for his part in a complex scam involving fake car sales on online auction sites including eBay.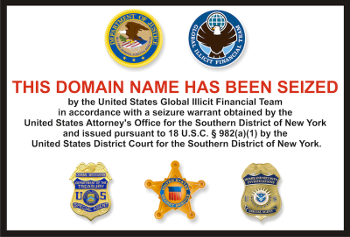 The second, CTO of former digital currency brokerage Liberty Reserve Mark Marmilev, was given five years for facilitating cybercrime and money laundering through the corrupt business.
39-year-old Caprarescu, originally from Bucharest, admitted scamming $367,036 from eighteen separate victims, all tricked into thinking they were buying cars.
He also confessed to using a fake Belgian passport to set up bank accounts and register a mailbox with a Florida shipping and storage firm to use in his scams. He claimed another unnamed co-conspirator received $321,389 from another 17 victims snared by the same trick.
The scam involved placing ads for non-existent cars on several online marketplaces, and persuading potential buyers to send payment via wire transfer.
The bulk of these funds were then sent overseas to fellow conspirators, and of course the victims never received the cars they thought they had purchased.
The format of the con, and the Romanian connection, hint at a possible link to similar scams operated by fugitive Nicolae Popescu, recently promoted to the FBI's 10 Most Wanted list with a $1 million reward on offer.
The prosecution, sentence and heavy fine sends a message to scammers; you are not safe.
It should also serve as a warning to online shoppers – don't be tempted to take trades off-site in search of a better deal, skirting the protections trading sites put in place to guard their users from fraud.
The escrow systems offered by serious sites are designed to prevent scams like this, and while it may seem worthwhile to accept offers to close deals in private and avoid fees from trading go-betweens, it opens you up to all sorts of dangers.
Another form of online trading go-between, Liberty Reserve, was set up and run specifically to enable private and anonymous money transfers – a service that was of interest to criminals of all types, but particularly popular with cybercrooks.
As documents in the case of its CTO Mark Marmilev put it, it was "one of the principal means by which cyber-criminals around the world distribute, store and launder the proceeds of their criminal activities."
Marmilev pleaded guilty to running an "unlicensed money transmitting business" back in September, and the five year sentence handed down to him this week represents the maximum penalty for the crime.
Prosecutors are also trying to seize several businesses in New York including a share in a Brooklyn pizzeria, allegedly purchased by Marmilev with dodgy Liberty Reserve income.
Again, the sentencing in this case sends a strong message to cybercrooks and money launderers, as one of the prosecuting lawyers made clear:

"Marmilev boasted that the crime group was beyond the reach of U.S. law enforcement, but he couldn't have been more wrong. Today's prison sentence shows that those who hide their illegal activities on-line and off-shore will be caught and sent to prison."
The business of investigating and prosecuting multi-national cybercrimes remains complex and difficult but it appears that law enforcement agencies are getting better at it.
Despite the occasional snag caused by differences in legal systems from one part of the world to another, prosecutions seem to becoming steadily more successful.
Hopefully as cases like this become more routine, those considering taking up a career fleecing people over the web will have second thoughts.