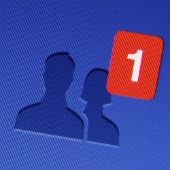 As our social lives have changed and moved online, the norms that we follow to keep ourselves safe against dangers have changed too.
Predators use Facebook and other social networks to groom children for abuse, but it's not just young people who are vulnerable.
One of the cardinal online safety rules we tell kids is never agree to meet someone in person whom you've only met online.
But when you're an adult it's not that cut and dry, especially with the advance of internet dating.
What follows is a truly harrowing story. It's important to remember that things like this are rare, but we're telling it here because tales that are shocking help us to remember why we need to stay vigilant when meeting people in real life that we've met online.
A Romanian woman who thought she was going out on a date with an unmarried humanitarian aid worker whom she'd met on Facebook was instead raped, strangled, stabbed, and left for dead.
Surgeons at Bagdasar-Arseni Hospital worked to save Eliza Dragne, 30, but it was too late, according to the Daily Mail.
While she was being airlifted to hospital, she had managed to tell police who her attacker was.
News.com.au reports that Eliza met the man, Nicu Alin Cristea, 29, on Facebook.
His Facebook persona was a lie. Rather than being a single humanitarian aid worker who helped orphaned children, he was actually a construction worker who had been married for just a month.
After they chatted online, the two agreed to go out for a drink, and Cristea picked her up in his car.
Rather than going for a drink, he allegedly took her to a remote spot near Alexandria, southern Romanian, where the attack took place.
Police say that Cristea took his victim's mobile phone, logged in to her Facebook account, deleted all of his messages to her, and then abandoned her for dead in a field.
While she lay dying in the hospital, police managed to track down Cristea. He was apprehended at his home in the midst of a one-month anniversary party with his wife.
He denied the attack until police told him that he had been identified by the victim.
This is an appalling crime. Our deepest sympathies to the family and friends of Eliza Dragne. There are no words to encompass the tragedy of your loss.
Let those who read of her death reconsider how trusting they are of strangers online. May they keep themselves more safe as a result.
Be sceptical about what people say about themselves over the internet and never accept Facebook friend requests from people you don't know, even if you have mutual friends.
If you have met someone online and you want to meet up in person, it is worth remembering to exercise caution however well you feel you know their online persona.
Meet them in a public place, and tell someone where you'll be and when you will be returning home.
It's not just extreme cases like this – phishing, fake anti-virus, online dating scams, and others all rely on conning people into believing something that isn't true.
And please, spread the word to others who are vulnerable to predation, be it online or off.
Keep Eliza Dragne in your thoughts, and keep yourself and others safe.
Image of Facebook friend courtesy of dolphfyn / Shutterstock.com.