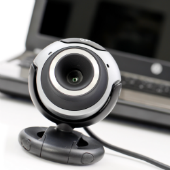 Police in York, UK have issued an urgent warning after three students were blackmailed in an online sextortion scam.
A woman, who called herself Cathy Wong, befriended the three men on Facebook and then invited them to contact her via Skype. She then encouraged them to perform a sex act which she secretly recorded without their knowledge or consent.
Police said the next contact each of the men had with her was very similar – she claimed her grandmother was ill and asked each of her victims to send £3,000 to her via money transfer.
When they refused to do so, she threatened to upload the video recordings to YouTube.
Detectives said they believed it was part of a worldwide scam but confirmed that this is the first time it has been reported in York. They said that the men have no connection with each other and added that there may be more victims who have not come forward.
Detective Sergeant Rebecca Dyer of York CID thinks "Cathy Wong" may not be working on her own, and that she may be part of an organised criminal gang.
Detective Sergeant Dyer urged all internet users, especially students, to be on their guard against such a scam, asking them to contact the police if they are targeted:
This scam is causing considerable distress to the victims and I urge anyone who uses any kind of social networking site to be very wary of what they are getting into.

I am concerned that there are other victims of this scam who are too embarrassed to come forward about what has happened. I urge them to please get in touch with the police. Your information will be dealt with in the strictest confidence and with sensitivity. Please do not suffer in silence.
Sextortion is a crime that is often under-reported due to a level of embarrassment that can lead to horrible consequences for victims.
How to avoid becoming a victim of sextortion
Carefully consider who you are sharing explicit videos and photographs with.
Watch out for messages from strangers via email or social networking sites and never click on any links in such messages. Remember, not everyone is who they say they are on the internet.
Cover your webcam – or any other camera connected to the internet – when you're not using it.
Protect your devices with appropriate security software.
Keep all your software and applications up to date with the latest patches.
Contact law enforcement immediately if you believe you are being targeted. If you are a minor tell your parents – they can help. Never be afraid to speak up.
If you're in the UK and think you may have fallen victim to this scam, you can report the incident to Crimestoppers anonymously on 0800 555111. Anyone in the York area who wishes to report a similar incident, or who has any useful information, can contact North Yorkshire Police by dialling 101.
If you are not in the UK but want to report a similar crime, please contact your local law enforcement office.
Image of webcam courtesy of Shutterstock.