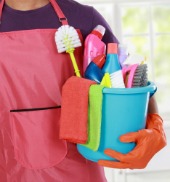 Most people don't believe everything they read on their Facebook News Feed. But, as we've seen time and again on Naked Security, some bogus stories do catch the attention of readers – however improbable they may sound.
Take, for example, the reoccurring story of how Facebook is closing down – a hoax that has been around for several years in one form or another, regardless of how many times it has been debunked.
Or the Talking Angela app that was erroneously linked with paedophiles, despite a glaringly obvious lack of evidence to corroborate such a fanciful story.
And how about the "girl killed herself live on camera" hoaxes that lead to something entirely different to what was expected, such as a survey or other ruse designed to earn a few cents for the scammer who orchestrated the whole thing.
Facebook knows that such stories are not only a blot on its users' News Feeds but also a cause of mass reporting and deletion when recipients realise they have been duped.
Thus the gargantuan social network is going to do something about it. Sort of.
The company yesterday published a blog post in which it explained that users will be able to report links, photos and video posts as being a false news story:
This works in the same way as reporting a story as spam. When you click to hide a story you also have the option to report the content.
Software engineer Erich Owens and research scientist Udi Weinsberg further explained how Facebook will take note of how many times a particular news story is deleted or flagged as being false and will reduce the visibility of such posts accordingly.
The pair said that Facebook will not delete the posts or make any determination as to the accuracy of submitted news – a key legal point as it wishes to be seen as a platform rather than a publisher – but it would add a message to oft-reported items:
Many people on Facebook have reported that this story contains false information.
Owens and Weinsberg said frequent publishers of false news are likely to see a drop off in views as a result of the change, but Facebook doesn't believe satirical content will be affected:
We've found from testing that people tend not to report satirical content intended to be humorous, or content that is clearly labeled as satire. This type of content should not be affected by this update.
While the potential reduction in News Feed spam is to be welcomed, it's not clear if the move could have a detrimental effect on some publishers as there seems to be nothing in place to prevent users from abusing the system in an attempt to bury news stories they either don't agree with or which compete with their own content.
Even though Facebook appears to be doing its utmost to clean up News Feeds by removing hoaxes and click-baiting, users still need to be wary about what they share with their friends.
So keep yourself safe and secure on Facebook and please do consider liking the Naked Security page for more Facebook-related news.
You can also read our tips to help you avoid Facebook hoaxes.
Image of cleaning products courtesy of Shutterstock.