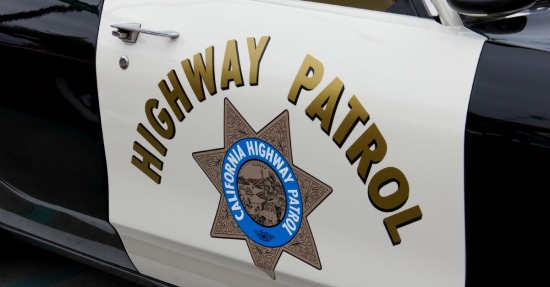 A former California Highway Patrol (CHP) officer who forwarded nude photos of arrested women from their mobile phones to his and his colleagues' phones has escaped jail time.
Sean Harrington, 35, pleaded no contest to two felony charges of unauthorized access to a computer and copying computer data when he secretly sent himself photos of suspects who'd been arrested under suspicion of driving under the influence (DUI).
According to a local NBC news outlet, Harrington's plea deal, finalized on Tuesday, means he's getting a 180-day suspended sentence and three years of felony probation.
Plus, he'll be telling the story of what he did to a community violence solutions class, prosecutor Barry Grove said.
Grove said that Harrington could have faced a maximum of up to three years and eight months in prison if convicted on all counts.
Even though he got off without prison time, Harrington's lawyer, Michael Rains, said he thought the penalty was harsher than what a non-cop would have received:
I think if this would have been a case where it was not a police officer but some other citizen who didn't have a criminal record, it would have been a misdemeanor case.
Prosecutors said that Harrington admitted that he'd victimized more women than the two who'd come forward to complain. In all, he admitted to stealing photos from women's phones four to six times during the last few years and forwarding them to colleagues.
He was arrested in October after a 23-year-old woman from San Ramon realized, after being released from jail, that six photos of her in various stages of undress had been forwarded from her iPhone while she was in custody.
The phone number to which the photos had been forwarded turned out to be Harrington's.
A search of his phone showed that Harrington exchanged text messages with fellow Dublin CHP Officer Robert Hazelwood less than half an hour after he'd stolen the photos.
Neither Hazelwood nor another police officer to whom Harrington had sent the messages – Dion Simmons – will face charges.
Harrington quickly resigned after criminal charges had been filed.
According to the Mercury News, he has apologized for his crimes, reading from a statement outside the court in Martinez:
I apologize to my family, my wife, my friends. I apologize to officers everywhere, especially to the two women involved. I'm trying to put this behind me and move forward from this. I hope now everyone else can, too.
Rick Madsen, an attorney who's representing one of the "Jane Doe's" whose photos were taken, says his client is contemplating a lawsuit against Harrington and the CHP.
The judge has granted stay-away orders to keep Harrington away from the two victims, as well as ordering him to maintain their anonymity.
In at least two of the cases, the women whose photos were stolen had handed police their phones and their passwords upon request.
But US persons are not required to hand over passwords when police arrest us and seize our phones or other devices.
A June 2014 Supreme Court ruling found that warrantless searches of mobile phones is unconstitutional.
And as the Electronic Frontier Foundation explains, our rights against unreasonable search are covered by the Fifth Amendment, which protects us against giving self-incriminating testimony – including passwords or encryption keys, as courts have generally agreed.
If a legal authority is demanding that you hand over a password or encryption key without having produced a warrant, it's time to seek legal help.
Of course, the first thing to do is to make sure you have a password to protect your phone.
Otherwise, anybody – be they police officer or thief – can get at your private images and data just by getting their hands on your device.
Image of CHP car courtesy of Ken Wolter / Shutterstock.com.