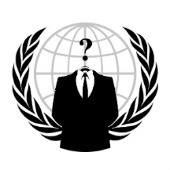 Anonymous hacktivists, in conjunction with RedCult, have ramped up efforts to disrupt ISIS by zeroing in on social media accounts allegedly used by the terrorist group for recruitment and propaganda purposes.
Against a backdrop of increased military action by allied forces against ISIS, hackers flying the Anonymous flag have unveiled a new operation – dubbed #OpISIS – which aims to take down websites and email accounts, as well as expose Islamic militants, according to a message recently posted on PasteBin.
Greetings citizens of the world, we are Anonymous,

Operation ISIS Continues:

First we need to clarify few a things.

We Are: Muslims, Christians, Jews...

We Are hackers, crackers, Hacktivist, phishers, agents, spies, or just the guy from next door.

We Are students, administrators, workers, clerks, unemployed, rich, poor, We are young, or old, gay or straight.

We wear smart clothes or rugs, we are hedonists, ascetics, joy riders or activists.

We come from all races, countries, religions, and ethnicity.

UNITED AS ONE, DIVIDED BY ZERO...

We Are Anonymous.

-REMEMBER...THE TERRORISTS THAT ARE CALLING THEMSELVES ISLAMIC STATE,(ISIS), ARE NOT MUSLIMS!!!.
In the statement and an accompanying two minute video, an Anonymous spokesperson explains how the group sees ISIS as a virus that it says it intends to cure.
Part of the treatment appears to be the takedown of Facebook and Twitter accounts. The document on PasteBin lists a total of 90 Twitter accounts which the group says it has taken offline due to their affiliation with ISIS.
It also says it's keeping twelve Facebook accounts under continuing surveillance after they were found to have been "keeping contact with the terrorists (ISIS) in Syria & Iraq".
In a similar offensive last month, Anonymous launched #OpCharlieHebdo in response to the terrorist attacks in Paris, claiming responsibility for the downing of dozens of "Jihad sites".