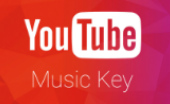 Google's come up with a way to strip adverts out of YouTube viewing in a subscription model: specifically, its Music Key music video service.
Speaking at the Code/Media conference in California, Robert Kyncl, YouTube's head of content and business operations, said that the online video service is now "fine-tuning the experience," according to The Guardian.
The finessing comes after a couple of years of pilot testing: YouTube launched a pilot of the subscription model in 2013, allowing individual content providers to charge fees for access to particular channels.
The subscription model will be available to the public within a few months, Kyncl said.
In part, it's a way to stay competitive with paid video services such as Netflix, Hulu and Amazon.
But it's also a way to mollify content creators who've been frustrated by what they see as skimpy returns from the adverts YouTube attaches to their videos.
The subscription pilot featured 29 channels, with content from partners such as Sesame Street, UFC, National Geographic, PGA and Magnolia Pictures, which charged $0.99 or more a month for paid channels that would sit alongside free videos from other providers on YouTube.
Were such content creators happy with the boost in revenue? One of them, National Geographic, told The Guardian that so far, it's been pretty underwhelming.
The news outlet quotes Adam Sutherland, senior vice president of global strategy:
We had hoped to set the world on fire. We are not setting the world on fire right now.
The news of the upcoming subscription model follows YouTube's invite-only beta launch of YouTube Music Key in November.
The music subscription service came with a $7.99 price tag for an initial promotional period, with a standard rate of $9.99 per month, for which customers got access to Google Play Music's entire library, as well as ads-free music videos, background playback capabilities, and offline caching for viewing without a connection.
For those who use services such as Adblock Plus with a twinge of guilt – after all, doing so strips revenues away from content creators, some of which are small, entrepreneurial artists – the subscription model will likely come as a happy compromise.
YouTube Kids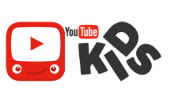 YouTube is also creating a kid-friendly zone: one in which youngsters will be spared the hair-raising comments that have turned YouTube into a fright fest.
YouTube confirmed to The Verge that it will release a sanitised, kid-friendly mobile app today, initially only for Android.
Called YouTube Kids, the app will reportedly offer original episodes of TV shows aimed at children, as well as videos from child-centric YouTube channels.
YouTube Kids will also feature a safer search function that will feature only approved video, such as content from National Geographic Kids, Thomas & Friends, LeVar Burton's Reading Rainbow, and the Jim Henson Company's muppet material.
The app will feature a timer as well, to help parents to keep their offspring from watching to the point of having their eyeballs fall out.
Those eyeballs are where the money's at, with YouTube's ballooning audience for family entertainment.
YouTube product manager Shimrit Ben-Yair told USA Today that the family entertainment audience's viewing time is growing 200% year over year, compared with 50% for the rest of the site.
The possibility of ads on YouTube Kids is reportedly under discussion.
For parents who like to huddle around the YouTube with the kids, the new Kids app will surely be a blessing.
Imagine, finally being able to stop worrying about content such as, say, screaming zombies appearing in the middle of a video, or, for that matter, in the foaming-rant style of YouTube comments.
If I were a parent, my shoulders would already be starting to relax!