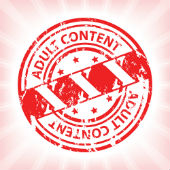 Google has changed its mind about removing or hiding sexually explicit blogs on its own blogging platform.
The announcement came on Friday, just three days after Google had originally said bloggers would no longer be allowed to publicly display smut on Blogger.
One backlash, and "a ton of feedback" later however, the firm has decided to keep things just the way they were.
Google had originally given bloggers a month to remove explicit content that couldn't be classified as being artistic, educational or scientific.
It said bloggers who did not comply with the new policy would see their blogs either set to private or shut down completely.
However, many of the people who use the service to publish explicit content complained that Blogger was a means of expressing themselves. Now, it seems like Google has listened to them.
The company will instead focus its attention on preventing the distribution of commercial porn, illegal content and videos and images that have been published without the consent of any persons featured within them.
Additionally, an existing ban on adult-orientated adverts will remain in place.
Writing on Blogger's help platform, Jessica Pelegio, Google's social product support manager, said:
We've had a ton of feedback, in particular about the introduction of a retroactive change (some people have had accounts for 10+ years), but also about the negative impact on individuals who post sexually explicit content to express their identities. So rather than implement this change, we've decided to step up enforcement around our existing policy prohibiting commercial porn.
Google notes that authors of explicit blogs must continue to identify them as such by marking the content as "adult". Those blogs will be placed behind an "adult content" warning message.
Bloggers who have already correctly identified their blogs as containing adult content, and are in line with other Blogger content policies, will not need to take any further action, Pelegio added.
Image of xxx courtesy of Shutterstock.