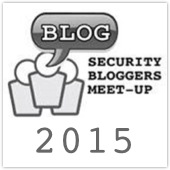 The RSA 2015 conference and trade show takes place in April in San Francisco.
And along with the security conference come the annual Security Blogger Awards!
We've done well at these awards in the past, and we're proud to say that Naked Security is on the shortlist again in the following categories:
• Most Entertaining Security Blog
• Best Corporate Security Blog
You can also vote for us in the Most Educational Security Blog, but you'll need to choose us in the box labelled Other (please specify), like this:

To give you a sample of some of the articles we've published in the last year that showcase our serious, our caring and our quirky sides, you might want to take a look at these:
The Chet Chat
And you can vote for our weekly podcast, the Sophos Security Chet Chat.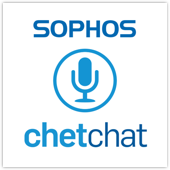 We've never managed to make the podcast shortlist in these awards – we're not sure why – but we're proud of the Chet Chat nevertheless.
We're aware that by the standards of most podcasts, the Chet Chat is short, at just 15 minutes.
In many ways, it's harder to produce a tightly-edited and topical 15-minute podcast (following more of a radio-show format) than simply to publish an hour of very lightly edited back-and-forth musings.
But the crisp quarter-hour is what we're aiming for in the Chet Chat.
We've had some very positive feedback from listeners who say they like it for just that reason – that it is short but focused.
If you haven't listened to a Chet Chat before, here's a recent example you might enjoy:

(Audio player above not working? Download, or listen on Soundcloud.)
If you like the Chet Chat, and find it useful, you can at least help us get onto the shortlist for next year:

Please note that the organisers ask that you vote once only, so please comply with their request and keep the contest fair.
Also, they state that voting is "open to anyone who writes or podcasts about security," so we'll leave you to decide if you qualify.

Thanks!
Oh, and if you are going to be at RSA 2015 yourself, be sure to stop by at the Sophos booth and say, "Hello."
We'll publish details of how to get there, get in, and get to our stand in due course, so watch this space.
LLAP.
Image of person voting courtesy of Shutterstock.