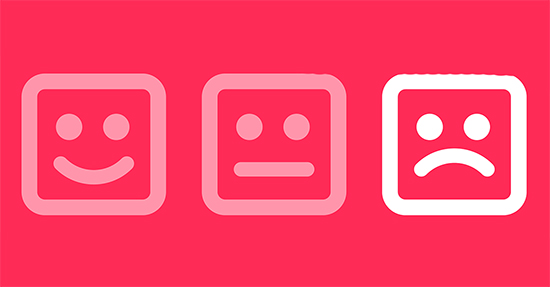 Ahhhh, Windermere Cay: the premiere, luxury, 100% smoke-free Florida community that's just minutes from Walt Disney World.
But why try to express this apartment complex's wondrous, premiere-ish luxuriousness in my own words when its own motto says it so well?
So close, yet a world away.
A world away, indeed. A world away from, say, the First Amendment and notions of free speech.
A world away from making guests happy so that they'll write well-deserved, truthful reviews.
A world away from allowing clients to post candid reviews – at least, not without fining them $10,000 to do so, plus grabbing copyright to all reviews and photos published on sites such as Yelp, Apartment Ratings, Facebook or the like.
That's what Windermere Cay specifies in a Social Media Addendum to its lease, which it has required tenants to sign.
The addendum explicitly bans the following:
...negative commentary and reviews on Yelp! [sic], Apartment Ratings, Facebook, or any other website or Internet-based publication or blog.
The first published slice of negativity will cost a disgruntled guest $10,000 (about £6500).
Anybody nervy enough to keep flapping their gums online, thereby setting up the rank, profit-offending wind of negativity, will be looking at subsequent fines of $5000 (about £3300).
In addition, the addendum assigns renters' copyrights to negative reviews to the owner of the apartments – not just the copyright on the negative review itself, but also to "any and all written or photographic works regarding the owner, the unit, the property, or the apartments."
Go ahead, snap that selfie with your BFFs in front of the pool. Then, kiss your rights to that image goodbye!
When Ars Technica contacted a manager at this copyright-snarfing establishment, he or she disclaimed the contract – "even though it had been given to a tenant to sign just a few days before", notes Ars's Joe Mullin.
Here's what the incognito "Property Manager" (he or she didn't give a name) said in a statement emailed to Ars:
This addendum was put in place by a previous general partner for the community following a series of false reviews. The current general partner and property management do not support the continued use of this addendum and have voided it for all residents.
A resident of Windemere Cay who requested anonymity provided Ars with a copy of the addendum.
He had been asked to sign a year ago but declined.
It's not that he wanted to give any review at all, either the positive sort or the bad (and pricey!) kind.
But he did object to the copyright grab, on principle, he told Ars:
If I took a photo of people in my apartment, they would own it. It's just ridiculous.
Last year, he asked for the addendum to be dropped from his lease. He was told that the property managers would have to weigh in, but he heard nothing else about it after that.
This year, once his lease was up, he was again presented with a year-long lease to sign, along with another copy of the Social Media Addendum – in spite of the Property Manager's statement to Ars and his/her claim that the addendum is no longer in use.
And again, he refused to sign.
It's understandable that a business wants to protect itself from bogus reviews. Windemere Cay's Social Media Addendum, before it informs tenants that they'll be charged five-figure fines for negative reviews, claims that defamatory and unjustified reviews are being foisted on the apartment leasing industry by tenants trying to extort lower rental fees or other concessions from landlords.
It doesn't provide any proof, but phony reviews certainly aren't unheard of.
One case that comes to mind is that of an incensed online mob that slammed a Manhattan restaurant for banning Google Glass, launching a campaign of low-star reviews from people who'd never stepped foot in the place.
Phony reviews from non-patrons hurt. That was established by a Harvard Business School study that found that for every one-star increase, restaurants see revenue increases between 5-9%.
Punitive fines may seem like a great way to avoid the painful hit to a business's bottom line, but legal experts told Ars that not only is such a contract unenforceable; it's also dangerous for a business, given the potential legal repercussions.
Santa Clara University Law Professor Eric Goldman explained it this way:
It would be a terrible idea to enforce this in court. A judge is going to shred it. If a person posts an Instagram photo of them having a party in their apartment, the landlord is saying they own that as well. The overreach reinforces that this clause is bad news, and it may be actionable just to ask.
Besides the potential legal quagmire such a contract might put a business in, fining patrons for negative reviews is a proven path to getting reams of the negative reviews such clauses are designed to do away with.
Windemere's Yelp reviews are a case in point. The apartment complex is now sporting a gutter-dwelling 1.5 star average.
Most of the 42 reviews (and counting) as of Wednesday morning were from people hopping mad about the Ars article and the idea of a $10,000 fine for negative reviews.
The practice of fining patrons for bad reviews isn't new, by any means. In fact, California passed a bill in September 2014 that protects customers from getting penalized by companies after writing bad reviews.
The so-called Yelp Bill was passed in order to protect consumers against non-disparagement clauses that businesses sneak into consumer contracts and which forbid customers from leaving negative reviews on sites like Yelp or TripAdvisor.
If I were a happy Windemere Cay resident, I'd print out the text of that bill and wave it in front of those property managers.
Then, I'd lay back on my recliner next to the pool, snap a selfie as I sipped a daiquiri, and wave to the resident who told Ars about that addendum.
After all, he decided to stay there another year.
The apartments can't be all that bad, in spite of the complex's very ticked-off reviewers.
The Windemere gang would be smart to let its residents write whatever they want. Really, why not?
Its overall review score sure couldn't get much lower, the way it's going.
Image of bad review courtesy of Shutterstock.