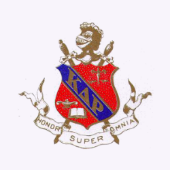 A fraternity at Pennsylvania State University in the US has been suspended for allegedly running a secret, members-only Facebook group featuring photos of drug deals, hazing rituals, and semi-naked, unconscious women.
According to NBC News, a college police department filed a search warrant on 30 January after getting tipped off about the existence of two secret groups by a former member of Penn State's Kappa Delta Rho chapter.
NBC affiliate WJAC reported on Monday that the private groups were accessible to both current members and alumni – a total of about 144 people.
The affidavit of probable cause alleges that the first hidden group, titled "Covert Business Transactions", was shut down after a female victim found a topless photo of herself posted to the group and threatened the fraternity.
About eight months later, the fraternity allegedly created a second Facebook group, called "2.0".
The affidavit says that the former fraternity member who tipped off police was a member of the 2.0 group.
According to The Daily Collegian, the informant turned over his Facebook account to the State College Police so that they could raid the group before the fraternity shut down the account and deleted the incriminating photos.
Police downloaded and printed out about 20 photos of "nude females who appeared to be passed out … or in other sexual or embarrassing positions," the warrant said.
Other pictures showed sales of marijuana, ADD medication and cocaine, WJAC reports.
Police got multiple warrants and searched several computers in addition to the Facebook group, but they said that 2.0 had been wiped clean by the time they conducted a search.
School spokesman L. Reidar Jensen told NBC News that the Penn State Interfraternity Council sent a cease and desist letter to the fraternity on 3 March, based on the "appalling" evidence:
The evidence offered by the Facebook postings is appalling, offensive and inconsistent with the University community's values and expectations.
Police said that Kappa Delta Rho is facing charges of invasion of privacy and harassment.
No arrests had been made as of Wednesday, but the investigation is ongoing.
State College Assistant Police Chief John Gardner is urging potential victims to get in touch:
Certainly for your own peace of mind, I would encourage anybody to come forward who was at a party and may have concerns.

At this point, we are looking for any potential victims to come forward and contact the State College Police Department to help with prosecution and so we can provide any type of victims services for anyone victimized at the fraternity.
The Daily Collegian reports that Kappa Delta Rho's national headquarters placed the chapter on a one-year suspension after the allegations arose.
The Penn State chapter will also undergo a full membership review and reorganization.
Penn State's Interfraternity Council had already placed the chapter on full chapter suspension pending the completion of all investigations. While it's on suspension, the fraternity is banned from hosting or organizing any social, philanthropic or intramural sporting events.
New members are also prohibited from visiting the chapter house.
Current fraternity brothers are still allowed to live in their frat house, given that it's a private residence not owned by the university.

​