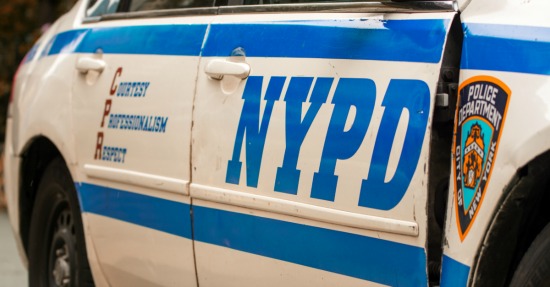 A New York City Police Department (NYPD) auxiliary deputy inspector was arrested on Wednesday morning for allegedly breaking into restricted law enforcement databases, including one maintained by the FBI.
In a press release, the FBI allege that Yehuda Katz, 45, assigned to the 70th Precinct in Brooklyn, was after the personal information of thousands of people who'd been in traffic accidents.
He then allegedly posed as an attorney who could help the victims press legal charges.
The criminal complaint claims that Katz snuck in to the Traffic Safety Office of the 70th Precinct and surreptitiously installed multiple electronic "devices" that let him remotely access restricted NYPD computers and law enforcement databases, including one maintained by the FBI, none of which he had permission to access.
One of the devices Katz allegedly installed was a hidden camera that captured a live image of the office and was capable of live-streaming over the internet.
A second device gave him remote access to one of the computers in the office.
Investigators with the NYPD's Internal Affairs Bureau and the FBI allege that Katz remotely logged on to an NYPD computer using usernames and passwords he filched from NYPD officers, the complaint says.
Then, he allegedly ran thousands of queries on the databases, including the FBI's, to retrieve personal identifying information of victims related to traffic accidents in the greater New York City area.
Once he had their contact information, Katz allegedly got in touch with individuals who'd been involved in traffic smash-ups.
Among other fictions, he allegedly posed as an attorney with the made-up "Katz and Katz law firm" who could assist them with potential legal claims.
The complaint says that Katz sent letters to accident victims that included claims such as these:
I can advise you with 100% confidence that I can resolve this claim in your favor.
and
My fee is 14 percent only when you collect. And I know that you will collect.
Between May and August 2014, Katz allegedly ran over 6400 queries in the databases via remote access.
If convicted, Katz would face a maximum penalty of 10 years in prison.
Image of NYPD car courtesy of pisaphotography / Shutterstock.com.