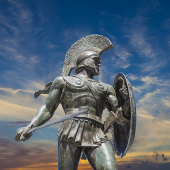 Internet Explorer is going away, although probably not soon enough in the eyes of its many haters.
Microsoft has been talking for a few months about its work on a new web browser, codenamed Project Spartan, that will be packaged with the upcoming Windows 10.
So it's no secret that Internet Explorer (IE), Microsoft's browser since 1995, is entering its twilight.
Yet comments by Microsoft's chief marketing officer Chris Capossela have been misinterpreted to suggest an imminent death for IE.
Capossela said at the Microsoft Convergence conference last Monday that the Project Spartan browser would be getting a new name, but those remarks were interpreted by some as an announcement that Redmond was "killing" IE in Windows 10.
The internet meme factory began celebrating IE's demise with assorted GIFs and images mocking IE for being old, slow and un-cool.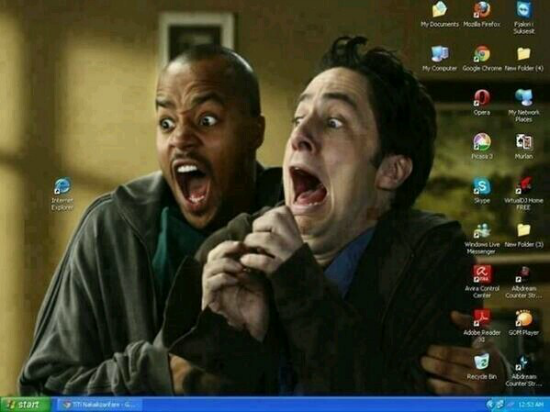 Here's what Capossela actually said [emphasis added]:
We're right now researching what the new brand for the — or the new name for our browser should be in Windows 10. We'll continue to have Internet Explorer, but we also have a new browser called "Project Spartan," which is code-named "Project Spartan" and we have to name the thing.
While that statement isn't very clear, we can probably assume that IE won't be the default browser in Windows 10.
But Microsoft will still offer IE in Windows 10 to businesses and others who need it to support their websites and applications, as a Microsoft spokesperson told The Register:
We will continue to make Internet Explorer available with Windows 10 for enterprises and other customers who require legacy browser support.
The extended life-cycle of Windows XP is a perfect example of how Microsoft takes its time retiring old and unloved products.
Unlike Apple, which has no set schedule for retirements and stops supporting products without warning, Microsoft has a policy and a plan it generally sticks to.
Microsoft's policy is to provide a minimum of five years of mainstream support and another five years of extended support for its Windows products.
For IE, laggards should know that beginning on 12 January 2016 Microsoft will only provide technical support and security updates for the most current version of IE available for a supported operating system.
For example, on Windows 8.1 and Windows 7, only IE 11 will be supported after January 2016.
With a minimum of 10 years of support, it seems premature to say Microsoft is killing IE, even if it abandons the brand in favor of a new name.
It will potentially take until 2023 before IE 11, released in October 2013, is finally dead.
Microsoft will nudge customers to move up to Windows 10 by offering a free upgrade from Windows 7 and above for the first 12 months after the new OS is released this summer.
Why so much hate for Internet Explorer?
The context of Capossela's misunderstood remarks was his discussion of the strengths – and weaknesses – of the Microsoft brand, including market research around naming the new Project Spartan browser.
Having surveyed Google Chrome users in the UK, Microsoft found that a browser named Microsoft "A" would get an approval score of 182 out of a possible 200 points, while a browser named Internet Explorer "A" would only score a 113 out of 200.
Clearly, the Internet Explorer name is tarnished, probably beyond repair.
IE is much-maligned in the developer community because it doesn't follow the same standards as other web browsers.
And Microsoft's anti-competitive practice in the 1990s of bundling IE with Windows led to the demise of the rival Netscape Navigator – making IE a tool of a bully.
The emergence of rival browsers like Mozilla Firefox and Chrome has cut into IE's market dominance, and those browsers get credit among readers we've polled at Naked Security for being more trustworthy than IE.
In the so-called browser wars, Microsoft is still winning, but only on desktops, where it has a 57% market share.
It falls far behind Chrome in mobile devices – IE's mobile version comes pre-packaged on Windows Phone, but barely registers in terms of market share.
Microsoft has a lot of work to do to make Project Spartan competitive – whatever it ends up being called.
So, when IE is finally out-of-support, Microsoft will probably be celebrating most of all.
Image of Leonidas, King of Sparta, courtesy of Shutterstock. Image of scary Internet Explorer icon courtesy of imgur.com.