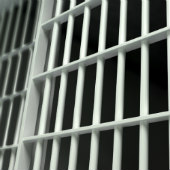 A major drug dealer operating through the Silk Road underground market has been sentenced to five years in jail for his crimes.
Steven Sadler, a 40-year-old from Bellevue in Washington state, was described by an agent working his case as "one of the top Silk Road drug distributors", turning over $70,000 per month (around £47,000) in cocaine sales alone.
Before getting involved in the drug trade, Sadler was a well-paid computer programmer earning $180,000 (around £120,600), according to local news reports.
After developing a drug habit he quickly became involved in dealing via Silk Road, apparently selling 8.5 pounds (3.8kg) of cocaine, 3 pounds (1.3kg) of heroin and 4 ounces (113g) of methamphetamine in little more than a year.
Sadler's girlfriend Jenna White, described as "some 20 years his junior", joined him in the scheme, helping package and ship his illicit wares. The downfall began when a postal worker noted down White's license plate during a delivery.
White is scheduled for sentencing next month.
From the license plate, investigators tracked Sadler down and identified him as the dealer going by the online soubriquet of "NOD". On raiding his home, they found over a kilo each of cocaine and heroin, as well as a stash of meth and a handgun.
They also seized a BMW and $4200 in cash, the rest of Sadler's earnings having been spent feeding his drug habits and visiting strip clubs, according to his defense lawyer.
Several reports, including The Register, claim Sadler had turned informant and helped the police with their inquiries in the lead-up to the takedown of Silk Road and the arrest and eventual conviction of its founder and kingpin Ross Ulbricht.
This may go some way towards explaining what seems to be a fairly light sentence, although local reports on the Seattle-based court case seem to contradict this, claiming that the prosecutors were pushing for additional time and also that the team investigating Ulbricht "appear to have been working independently from those who nabbed Sadler".
On top of the five years inside, Sadler will also have to spend another four years on probation.
The investigators and prosecutors on the case stressed their commitment to rooting out crimes and criminals hiding online. Annette L. Hayes, a US Attorney on the case, said:
We will not allow internet connectivity to be blatantly misused to harm public safety. Moreover, as this and other prosecutions demonstrate, attempts to hide in the "dark net" will not succeed.
Meanwhile Brad Bench, one of the Homeland Security team involved, said:
Criminals who operate digital black markets and those who trade their illicit goods on them believe they are above the law. They are mistaken. HSI and its partners are dedicating considerable resources to infiltrating and dismantling underground internet sites such as the former Silk Road.
This determination to penetrate the gloomier parts of the internet should be starting to worry criminals operating online.
Since the takedown of Silk Road in 2013, we've seen numerous arrests and convictions in connection with it, including most recently the guilty plea of site moderator Peter Nash.
An attempt to "reboot" the site, Silk Road 2.0 fell apart amid rumours that the operators had made off with all the funds it held, and alleged operator Blake Benthall was swiftly arrested.
Another man associated with the 2.0 site, Brian Farrell, was picked up after a six-month probe into the Tor network by federal agents.
Elsewhere, a "Silk Road-alike" market site in the Netherlands, Utopia was taken down by Dutch police in early 2014 and another marketplace, Evolution, fell apart after being ripped off by its operators just last week.
It certainly seems like there are fewer places for criminals to hide online, and ever less trust and honour between them.
Image of jail courtesy of Shutterstock.