The latest salvo in Twitter's war against abuse and harassment is a new feature that's designed to filter out harmful notifications.
It was spotted by one of the first users to get it, tech entrepreneur Anil Dash.
Anil Dash        ✔ @anildash
Well, that's an interesting & welcome addition, Twitter! (Was prompted about this on opening the app.)
The new setting says that quality filtering "aims to remove all tweets from your notifications timeline that contain threats, offensive or abusive language, duplicate content, or are sent from suspicious accounts."
Unfortunately, whatever good the new quality filtering accomplishes is restricted to verified Twitter users.
…of Apple gadgets.
A Twitter spokesperson told The Verge that the filter's currently available only to verified iOS users.
Ars Technica confirmed with a Twitter spokesperson that only a "select" number of verified Twitter users can get it by enabling the option in the notifications settings of Twitter's iOS app.
Ars reports that the new filtering will replace the "tailored" option that verified users already had.
Twitter hasn't yet indicated whether unverified users will get the new filter anytime soon.
Twitter hasn't provided much detail vis-a-vis how it's judging whether tweets are worthy of being filtered or just how it's filtering the bad tweets.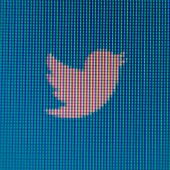 The filter is the latest in a string of tools that Twitter's unleashed, all aiming to help users deal with abuse, threats, and other rule-breaking content.
The tools come in the wake of Twitter CEO Dick Costolo having expressed, in leaked internal memos, a mea culpa about how for years, Twitter's sucked at wrangling trolls.
But much of the changes have been about improving the report abuse function, which means that users still had to deal with being exposed to the vicious content in the first place.
The quality filter, on the other hand, is a stab at keeping it out of users' faces entirely.
Should we trust the Twitter bots to puzzle out language well enough to filter poisonous posts from our notifications?
Time will tell whether Twitter can manage to finesse the tricky work of differentiating between content that's merely sarcastic or juvenile from that which is downright abusive and/or homicidal.
As well, Twitter hasn't addressed how it will deal with false reporting, or even if that will play into quality filtering at all.
But credit where credit's due: at least Twitter's trying.
And if all else fails, there's always the Curt Schilling approach to trolls.
Image of Twitter courtesy of aradaphotography / Shutterstock.com.