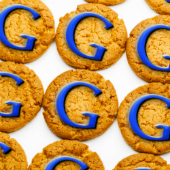 In a landmark case that could determine if Google can be held accountable in the UK, Google has lost an appeal to stop the country's consumers from being able to sue over alleged misuse of privacy settings in Apple's Safari browser.
Three judges dismissed Google's Court of Appeal bid over a high court decision that also went against Google.
The judges ruled that damages can be brought over Google's alleged misuse of private information.
Safari users are lining up.
A group known as Safari Users Against Google's Secret Tracking wants to take legal action in UK courts over what it says is Google's tracking of Safari users, accusing the company of bypassing the browser's privacy settings to track users online and to send targeted adverts their way.
By slipping past Safari's default privacy setting to place cookies in this manner, Google was able to gather data including surfing habits, social class, race, and ethnicity, all without users' knowledge.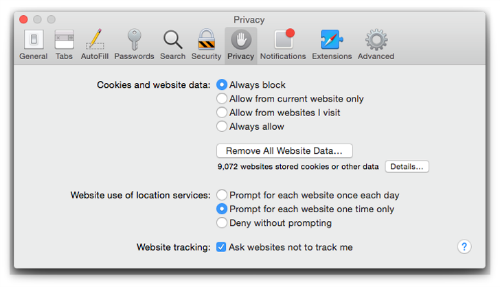 In 2012, the US Federal Trade Commission (FTC) smacked Google with a $22.5 million fine (about £15 million) over this issue.
According to the BBC, Google has also been sued separately by 38 US states and has already paid, cumulatively, fines of over $40 million (about £26.8 million).
As the FTC explained at the time, Google snuck around Safari's privacy setting control that disallowed ad cookies by creating an invisible HTML form and then using JavaScript to pretend a user had submitted it.
Google thereby bypassed the browser's blocking of third-party cookies – i.e., those set by sites other than the ones a user originally visits.
The form was invisible and lacked either content or a Submit button, meaning the user could never have actually submitted it.
But Safari, duped into thinking the user had submitted a form, then allowed Google to place a DoubleClick cookie on the user's computer.
Google had tried to avoid further lawsuits by arguing that Safari users hadn't suffered financial damage.
But in its judgment, the Court of Appeal said that the claims "raise serious issues" that merit a trial.
They concern what is alleged to have been the secret and blanket tracking and collation of information, often of an extremely private nature... about and associated with the claimants' internet use, and the subsequent use of that information for about nine months. The case relates to the anxiety and distress this intrusion upon autonomy has caused.
Dan Tench, a partner at law firm Olswang, which represents the group of Safari users set to seek damages, told The Guardian that the landmark case would decide "whether British consumers actually have any right to hold Google to account in this country".
This is the appropriate forum for this case – here in England where the consumers used the internet and where they have a right to privacy.
Composite image of cookies and Google logo, courtesy of Shutterstock .