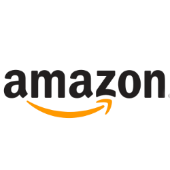 Talk about a glowing review: one five-star review given to a light-up USB cable for sale on Amazon had a headline claiming that this product "has lit up my life."
That review was not only glowing, it was steaming, Amazon says.
The review was fake, purchased by a third-party Amazon seller, the online retailer claims, and probably cost between $19 and $22 (£13 and £15).
Those are the accusations Amazon has made in its first-ever lawsuit against sites that sell reviews.
The suit, filed Wednesday in Seattle's King County Superior Court, accuses Jay Gentile, a California resident, and the websites buyamazonreviews.com, buyazonreviews.com, bayreviews.net and buyreviewsnow.com, of trademark infringement, false advertising and violations of the Anticybersquatting Consumer Protection Act and the Washington Consumer Protection Act.
The sites sell packages of reviews, from as few as 3 to as many as 100.
Promises include "drip-feed delivery" that won't raise Amazon's suspicions and a "100 percent stick guarantee" for reviews, promising to replace any that Amazon deletes or filters out.
One of the sites Gentile is accused of running, buyazonreviews.com, sounds like it's on the up-and-up:
We use real people that are sourced from all around the world to deliver high quality unbiased reviews on your products.
The fine print sounds just as legit:
We are not receiving any money for your reviews nor are we paying reviewers. Your payment goes towards review sourcing, database management, and operation costs.
But Amazon says that the reality "is far different."
In this, its first ever crackdown on fake reviews since it debuted the review platform 20 years ago (with its first review of Dr. Seuss's "The Butter Battle Book"), Amazon accuses Gentile of promising to "provide as many five-star reviews as the purchaser wanted" and to "slow drip" them onto Amazon's product pages so that the company would have a "more difficult time detecting them".
In the complaint, Amazon also accuses Gentile of advising his customers to "do a few verified purchase reviews … so as not to raise any eyebrows with [A]mazon."
The reviewers don't actually have to receive the products, Gentile allegedly told customers.
Rather, his clients could just send empty boxes to try to fool Amazon into thinking that the reviewer was a "verified purchaser."
The complaint quotes the advice Gentile allegedly gave:
Note: You do not have to actually ship the item unless you want to. We suggest that for tracking purposes is that you just ship out an empty box or envelope, this will show [A]mazon that the item was actually shipped.
When one clueless reviewer working for buyazonreviews.com complained about not having actually received a product, Gentile allegedly reassured his client that she'd be brought in line:
All our reviewers know of the process and I am not sure as to why she sent this to you but I will ensure it does not happen in the future.
Amazon gave a number of examples of what it says are phony reviews, such as the USB cable five-star review:
This has lit up my life

By j9 on March 31, 2015

Verified Purchase

Review: I was kinda doubtful about the "electroluminescent technology" of this USB cable. That it actually would work. But it actually did. Not only did the blue light function as they should, they were clear and bright, plus they turned off when the charge was finished. It's rad. They should make them in other colors too. Let's just say we're really impressed and are going to order a few more...
Amazon is bringing claims of trademark infringement, saying the websites are using the company's name and logo without authorization.
It's also accusing the websites of cybersquatting by hosting sites with names "identical to or confusingly similar to" Amazon's own site.
Amazon has asked the court to force the various websites to stop using its name and trademarks and to stop selling Amazon reviews. It's also seeking triple damages and attorneys fees.