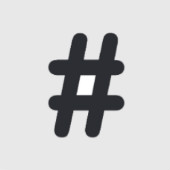 Twitter claims to have shut down more than 10,000 accounts linked to ISIS.
According to the New York Times, the sudden disappearance of Twitter accounts linked to the group – also known as the Islamic State, ISIL and Daesh – and its supporters was noticed recently by Twitter activists and experts who monitor such Twitter traffic.
A Twitter representative on Thursday confirmed to news outlets that its violations department had in fact suspended some 10,000 accounts on one day – 2 April – "for tweeting violent threats".
The Twitter representative, who spoke on the condition of anonymity, attributed the wave of shutdowns to ISIS opponents who've been vigilant in reporting accounts for policy violation:
We received a large amount of reports.
In February, Anonymous-affiliated hacktivists, in conjunction with RedCult, launched #OpISIS: an effort to disrupt ISIS by zeroing in on its email accounts, exposing Islamic militants, and targeting social media accounts allegedly used by the terrorist group for recruitment and propaganda.
In early March, Twitter acknowledged shutting down at least 2000 ISIS-linked accounts per week in recent months.
Twitter doesn't allow abusive behavior and violent threats and has a protocol for reporting violations on its site.
Some anti-ISIS activists are skeptical about the effectiveness of mass account suspensions, given how easy it is to create a new account.
The NYT mentions one such activist who keeps a database of suspended users and who says that many of the suspended account holders just add a number or letter to the end of their account names, over and over, as they get suspended.
One, @turjuman123, has reportedly been suspended 122 times and is now on his 123rd iteration of the @turjuman account (although this has also now been suspended).
The Twitter rep dismissed the skeptics, noting that there's no way for them to know how many accounts are actually being suspended:
Third party analysts typically undercount suspensions, since they don't have access to internal data and they can't track 288 million users tweeting 500 million times a day.
Image of hashtag courtesy of Shutterstock.