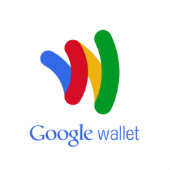 The prospect of Google going belly-up isn't likely.
But if it does, funds stored in its Google Wallet mobile payment service now will be a whole lot easier for users to recover, given that they'll be protected by the Federal Deposit Insurance Corporation (FDIC).
The FDIC protects depositors' accounts in member banks up to $250,000 (£167,000).
Since its inception – which followed the Great Depression – the FDIC says that no depositor has lost "a single cent" of insured funds as a result of a bank's failure.
Google hadn't updated its Wallet terms of service as of Tuesday.
But a spokesperson sent a statement to Yahoo Finance confirming that its current policy had been changed.
The statement said that the company will hold Wallet balances in multiple FDIC-insured banking institutions, which means that users' funds would be protected if anything were to happen to Google.
The spokesperson didn't provide detail beyond that, so it's currently not known when this change went through nor when the user agreement will be updated.
FDIC insurance is a legal shield, and one that competitors like PayPal currently lack (although PayPal does cover users for fraudulent account activity).
PayPal told Yahoo Finance that insuring funds is besides the point, given that its customers don't use its service to park money long-term as a balance.
From the statement:
While it is true that PayPal balances are not FDIC-insured, it's important to note that this insurance is intended to insure the savings in people's bank accounts. Our customers do not use PayPal in this way. This is because it is not required to store a balance in a PayPal account to use PayPal and it's free to withdraw any funds that may be in the account. For customers who do hold a balance in their account PayPal adheres to the same Regulation E consumer protection laws as banks.
But just because balances aren't required doesn't mean that customers don't have them, Yahoo Finance pointed out, giving the example of a refund for an online payment that goes back to the user's PayPal account, not back to his or her bank.
A user can well forget to move the money back into a bank account, or decide to just leave it there for the next time they go shopping.
Now, if something happened to PayPal, that user would have to get in line with other creditors to claw their money back – a process that can take a long time.
With FDIC insurance backing up balances, Google Wallet funds, in contrast, should be back in your hands within days in the highly unlikely event of Google going out of business.
Kudos to Google for this consumer-friendly move.
If you keep your money in other mobile wallets, you might want to treat this as a reminder that they may not be FDIC-insured.
That means it's wise to push funds out and into an FDIC-insured account sooner rather than later.
Google Wallet, licensed under CC BY-SA 3.0