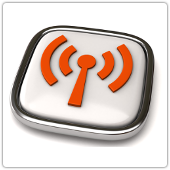 We often warn you to be careful about leaving geolocation features enabled on your mobile devices.
If your phone is continually sharing its location with third-party services, then not only your friends and family but also advertisers, intelligence agencies, stalkers and cybercrooks may be able to keep permanent tabs on where you are.
But a news channel in Portland, Oregon, just recounted an amusing story (well, amusing in hindsight) in which geolocation saved the day for an Oregon mountain biker.
We're familiar with features to track and locate lost phones, where geolocation works in the favour of the phone's legitimate owner.
And geolocation can, obviously, help rescuers to pinpoint you if you're lost in the bush, assuming that the device you're carrying has enough signal to call home.
In this case, however, Shannon Coates managed to leave her cyclist-friendly GPS-enabled watch in her car, along with other valuables including her wallet, while she went out to ride the trails.
Apparently, the wallet was valuable in its own right, not merely for its contents but because it's a limited-edition Louis Vuitton number. [You're just saying that as though you know what it means, aren't you? -Ed.]
According to KATU.com, Coates's valuables were "tucked away in the back seat of the car."
That sort of operational security is a bit like using WEP to secure your Wi-Fi: it feels like you're doing something, but to any crook who's been around the block, it's as much an advert as it is a precaution.
Sadly, if not unexpectedly, Coates came back to a pile of glass in the back seat and her stuff missing.
But the GPS watch saved the day: it didn't just have a GPS receiver, but also a transmitter to call home, allowing Coates to pinpoint it with her laptop.
And pinpoint is the word.
When she reported the facts to the police, they found a suspect's left wrist at the specified location, with the watch right on it. (To be honest, we're not certain it was his left wrist – he could have left the watch on his right wrist instead.)
As far as "possession of stolen property" goes, that's going to take some explaining!