Music-streaming site Grooveshark.com was forced to shutter itself last week after thrashing out a deal with record companies who sued the service over the alleged copyright violation of close to 5000 songs.
With a pre-trial judge describing the alleged wrong-doing as "wilful," Grooveshark could have faced a damages bill of up to $736 million (£485 million) if it had subsequently been found guilty.
By closing, Grooveshark was able to avoid the threat of a substantial damages payout – on condition that it deleted all the music it had at its disposal and handed over its websites and associated apps to the record industry.
In a statement, released at the time, Grooveshark said:
We made very serious mistakes. We failed to secure licences from rights holders for the vast amount of music on the service. 

That was wrong. We apologise.

Without reservation.
The terms of the agreement between Grooveshark and record companies including Sony, Universal and Warner, mean the founders of the service will now only become liable for a financial penalty (of $75 million/£49 million) if the terms are subsequently broken.
Now a new version of Grooveshark has popped up at Grooveshark.io.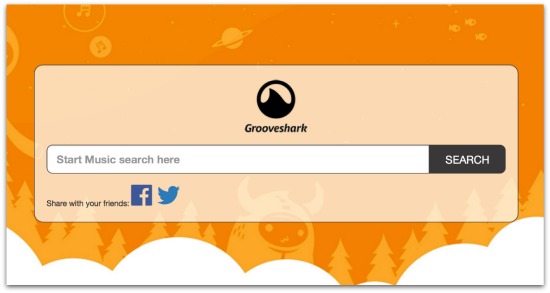 Jacob Siegal at BGR reports that he received an email yesterday from someone identifying themselves as 'Shark' who said they had built a team to resurrect Grooveshark.
He said that he was a former Grooveshark team member who had "already backed up 90% of the content on the site and I'm now working on getting the remaining 10%."
Shark said the team hoped to replicate the old Grooveshark.com site completely, including its user interface, playlists and favourites.
Sadly for Shark, it was later reported that Grooveshark.io is just a rebranded version of "MP3 search engine", MP3Juices.se.
When Siegal asked Shark how the team would keep the new site online, given the fate of its previous incarnation, the response was somewhat cryptic:
We have all the servers/domains infrastructure in place, it's going to be a roller coaster and we're ready for it.
Speaking to The Verge, Shark explained how an early outage to the new site was caused by excessive demand, a situation that prompted its hosting company to shut the server down.
Following a change of hosting service, the site is now back up and running with Shark saying:
I have huge and unexpected plans for Grooveshark and I promise you this is not even close to being its end.