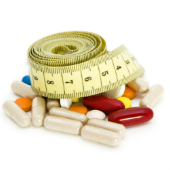 The US Federal Trade Commission (FTC) has slapped down a Californian outfit they accuse of using massive spamming campaigns, backed by fake celebrity endorsements, phony news sites and unproven claims, to market a range of dodgy diet drugs.
The FTC brought a temporary restraining order against a group of companies and individuals, including Sale Slash LLC and Purists Choice LLC, both incorporated in California, and Artur Babayan, owner of both companies.
The operation is accused of violating both the CAN-SPAM act and the FTC's regulations, which cover deceptive advertising and marketing practices. The restraining order prevents them from continuing what is described by the FTC as "illegal conduct", and freezes their assets in the hope that the funds can be recovered and used to refund victims of the scams.
The Director of the FTC's Bureau of Consumer Protection Jessica Rich called the companies a "trifecta of fraud", making "outlandish" claims about their herbal remedies and using spam and online banner ads to draw victims to their spoofed news pages.
From there, impressive but scientifically unsound claims about the benefits of the remedies offered, along with endorsements claiming to come from celebrities such as Oprah Winfrey, tricked people into handing over cash in return for the suspect weight loss miracle pills.
The wares pushed by Sale Slash and their fellow firms include the likes of "Pure Garcinia Cambogia" and "Pure Caralluma Fimbriata Extract", both commonly marketed as diet aids but with no real evidence to back up these claims.
The spam campaigns apparently used hijacked email accounts to send out their messages, taking advantage of contact lists to make the pitches appear to come from people the recipients knew and were more likely to trust.
Of course, to bolster this impression they failed to include the source information and unsubscribe options required by US law, notably the CAN-SPAM act.
It's not confirmed whether the companies under examination did the hijacking and spamming themselves, or procured these services via an affiliate marketing model, paying for click-throughs to their sales sites which could have been drawn in by any kind of scam, trick or malicious software.
The order is currently only temporary and the FTC's allegations will have to be tested in court, but it is always good to see this sort of operation brought to light and shown as a blight on the internet.
Spamming, pushy and mendacious marketing tactics and widely abused affiliate marketing structures are bad enough, but anyone considering buying diet pills, or anything they plan to put into their body, should really think hard about whether they want to buy them from an unknown and untrusted internet site.
Drugs are strictly regulated and controlled for a reason, and diet pills make real headlines about people getting horrifically poisoned far more often than they should.
The same goes for Viagra, Cialis and other "recreational" drugs also commonly promoted through spam campaigns and sold through fly-by-night websites.
Seriously, if your weight is a problem, or you need medicine of any kind, see your doctor or your pharmacist.
Don't take the word of someone trying to sell you stuff by email.
Image of weight loss pills courtesy of Shutterstock.