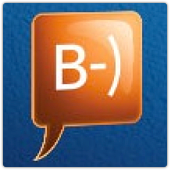 The 2015 European Security Blogger Awards will be held in the first week of June 2015.
The awards take place alongside the Infosec Europe event in London, UK.
We'll be there, both at Infosec and at the Blogger Awards.
With your help, Dear Readers, we can win not one but two of the awards on offer!
We are nominated in two categories:
• The Grand Prix Prize for the Best Overall Security Blog.
• Best European Security Podcast.
Whether you enjoy Naked Security in general, or our weekly security podcast (the Chet Chat) in particular, we'd love you to vote for us!
Voting is open to everybody, no matter whether you're a blogger yourself, and no matter where you live.
There are 12 categories in total, but you don't have to vote in every category.

Our categories are as follows:

Please stick to the voting rules and vote only once.
As the organisers point out:
The purpose of the awards is to provide a fun platform to recognise those who share with the community. Please respect the spirit of the awards.
About the Chet Chat
If you're not familiar with the Sophos Security Chet Chat podcast, why not listen to some of our recent episodes right now?
By the standard of many podcasts, Chet Chats are short, at about 15 minutes each.
That's because we're deliberately aiming for a lean and topical format in the vein of a tightly-edited radio show.
We've had some very positive feedback from listeners who say they like it for just the reason that it is short and focused, like this:
Other recent Chet Chat episodes:
Meet the team!
By the way, if you are going to be attending Infosec 2015 yourself, please stop by at the Sophos booth and say, "Hello."
Several of the Naked Security team will be there, including Chester Wisniewski (the Chet in the Chet Chat), Paul Ducklin, and our tirelessly motivational Editor-In-Chief, Anna Brading.
We'd love to meet you in person!
PS. Going to be in London but don't have a ticket for Infosec? Register FREE through Sophos until 01 June 2015.