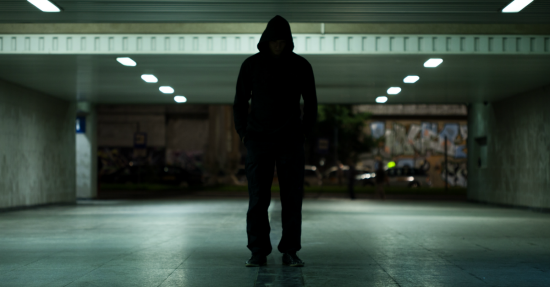 A youth from Wrexham, North Wales was convicted of robbery earlier this month after mugging a man he met on Facebook.
According to local news reports, the victim had been trying to sell an old PlayStation 2 console through the social media site, and was contacted by a potential purchaser who turned out to be the mugger operating a hijacked account.
The seller agreed to meet up at 11PM outside local shops in Churchill Drive on the outskirts of Wrexham. After waiting a short time for his buyer, he was approached by the youth, who accosted him verbally, then pulled out a craft knife and threatened to "slice" him.
The man handed over a bag containing the PlayStation, and the youth ran off, leaving the victim "very frightened".
There are clearly some lessons to be learnt here. While it would be nice to live in a world where we could trust everyone we meet online, that's just not the way it works.
That moment where we take a relationship, be it a friendship, a romantic liaison or a simple commercial connection, and try to move it from the online world into the real one, can be fraught with inherent dangers.
Online, you never really know who the person at the other end of a chat window is and what their agenda might be. Scammers, fraudsters and worse flock to dating and trading sites looking for fresh victims to target.
When you take that step into the real world, it's vital that you are as cautious as possible and minimise the dangers.
Classified ad site Craigslist, which facilitates a lot of in-person trades between strangers, offers the following advice on personal safety when meeting someone for the first time:
Insist on a public meeting place like a cafe.
Do not meet in a secluded place, or invite strangers into your home.
Be especially careful buying/selling high value items.
Consider making high-value exchanges at your local police station.
Tell a friend or family member where you're going.
Take your cell phone along if you have one.
Consider having a friend accompany you.
Trust your instincts.
Certainly there should be very few situations where meeting late at night in a secluded location is required, and none where it would be desirable. Bringing a friend along is perhaps the most powerful deterrent against crime – there is, as they say, safety in numbers.
When police investigated the Wrexham case and interviewed the youth as a suspect, he claimed innocence and offered an alibi, his father supporting his assertion that he was at home at the time of the attack.
However this proved short-lived, as mobile phone data proved that he was at the scene of the crime at the exact time it was carried out.
The unnamed juvenile, who was already on bail on assault charges, confessed to the attack and was given a two-year "detention and training order" by Mold Crown Court on 2 June.
If you're concerned about the privacy of data on your mobile devices, here are some detailed steps you can take to reduce how much information can be gathered about you.
Although our constant connectivity can lead to a loss of privacy, in some situations the availability of that data can be very useful to law enforcement and a force for good, leading to criminals being caught and punished.
Image of mugger courtesy of Shutterstock.