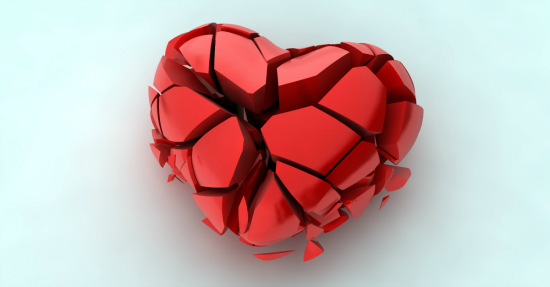 Online romance scams are among the oldest in the conman's arsenal, but sadly we see them all too frequently.
In 2014 alone, scammers operating through online dating sites defrauded thousands of people out of more than $86 million in the US and another $14 million in Canada, according to the FBI and the Canadian Anti-Fraud Centre.
The majority of the victims are women over 40.
One of these stories, at least, has a happier ending for the victims – the York Regional Police in Canada this week announced the arrest of nine men who allegedly targeted women on dating websites, and conned seven victims out of $1.5 million.
The men used fake profiles on numerous dating sites to contact a large number of women in the Toronto area, and police believe they conned many more victims who haven't come forward.
Investigators said the fraudsters used various schemes and stories to deceive their victims into turning over large sums of money, even though they had never met their online "lovers" in person.
Typically, the conmen communicated with their victims via email and text message, with one victim receiving more than 2000 communications in a period of three months – an average of over 20 a day.
York Regional Police said the investigation into the organized group began in July 2014 after one woman came forward to report a fraud.
To warn other potential victims about romance scams, the police posted a couple of videos featuring anonymous victims telling their stories (their faces aren't visible and their voices are sometimes changed).
One of the anonymous victims, a divorcee going by the alias "Joan," said in a video that the man she thought was her lover never wanted to speak to her by phone, and broke off any plans to meet in person.
Nevertheless, she trusted him.
The scammer told Joan about a phony investment that was supposedly doing very well:
He sort of casually told me about an investment he made and how well it was doing - he told me in a way that made me say "oh, I have a little extra money, maybe I could get in on it as well" - so I gave him the money.
It was only after he disappeared with her money that Joan looked back at his emails and noticed hints that he wasn't who he said he was – such as his broken English.
Other women in the videos described how the scammers claimed to be successful businessmen, but asked for money to cover costs for business or property deals gone wrong.
When she found out she had been a fraud victim, Joan said she felt embarrassed and stupid, before she got mad and decided to seek justice.
"I thought about it and I realized, he's a professional, he's done this to many women," she said. "Now I want to warn other people, particularly other women, so that this doesn't happen again."
Tips to avoid online dating scams
Here are five tips to avoid online dating scams, recommended by AARP.
1. Don't reveal too much, too soon. Don't share your last name, home address or where you work until you've met in person and you are confident the person is who they say they are.
2. Check out their photos. Scammers often use stolen images for their profiles – use Google's reverse image search feature to see if the photo has been used elsewhere under a different name.
3. Look up their name. Seek out a potential mate's profiles on other sites like Facebook or LinkedIn to see if they are who they say they are.
4. Watch out for suspicious emails. If you think a message sounds phony, copy and paste part of the email into a search engine to see if it pops up on romance scam warning sites.
5. Make sure you can't be tracked. If you're using a mobile dating app or you are connected with the person on social media, check your settings to make sure your location is kept private.
Image of broken heart courtesy of Shutterstock.com .