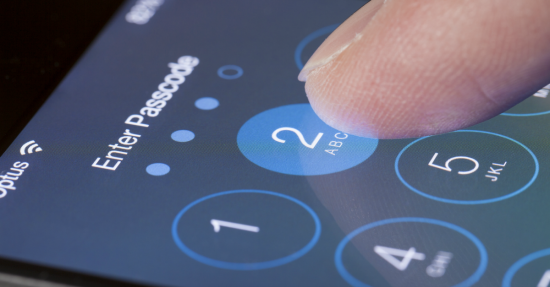 California's "kill switch" law went into effect on Wednesday, 1 July, requiring all mobile phones sold in the state to be enabled with theft-deterrent technology.
The California law is significant because smartphone anti-theft features must be turned on by default – Minnesota passed the first kill switch law last year but didn't make the default setting a requirement.
The California law, Senate Bill 962, requires new phones sold in the state to have the anti-theft setting enabled during the initial setup of a new smartphone.
Buyers can opt out of the technology during setup.
Under the law, a kill switch simply means that the smartphone must have a solution giving the user the ability to render inoperable the device's "essential features" – making phone calls, text messaging, browsing the internet, including via mobile applications.
In practice, it means a user can lock their smartphone remotely in the event it is lost or stolen.
Law enforcement groups have been demanding this technology for years, in an effort to deter smartphone theft – which they described back in 2013 as an epidemic.
That epidemic has actually started to turn around thanks to kill switch technology already available in later versions of iPhones and Android powered smartphones.
A study published last month by Consumer Reports found that 2.1 million Americans had their phones stolen in 2014, down from 3.1 million in 2013.
According to the Secure Our Smartphones alliance that has pushed for kill switch laws, Apple's new features including Find My iPhone, which it introduced in 2013, and Activation Lock, introduced as a default feature in iOS 7, have been responsible for a countrywide drop in iPhone thefts.
Activation Lock is turned on by default in iPhones running on iOS7 or higher, allowing users to track a lost phone or remotely lock or wipe their device.
Wiping isn't as drastic as "bricking" a device to make it unusable forever and ever, but it means you can restore the device with your passcode to the original factory setting if you're lucky enough to get it back.
Google caught up with Apple this March, when it introduced Device Protection in Android Lollipop 5.1.
California's bill had been rejected in April 2014, when legislators argued it would be bad for business, but Sen. Mark Leno (D-San Francisco) agreed to change the bill to exclude electronic tablets and to delay the date for mandatory kill switches until July 2015, and only requiring kill switch technology in mobile phones manufactured after 1 July 2015.
Leno said in a statement that kill switch technology is already paying off with lower levels of crime:
Recent reports show that smartphone thefts are already on the decline as more new phones come equipped with kill switches. The incentive to steal smartphones, which had become a trigger for violent street crime in many of our largest cities, is rapidly dwindling.
Take that, phone thieves!
If you want to be a smarter smartphone user, check out our 10 tips for securing your smartphone.
And check out the article by my fellow Naked Security writer Paul Ducklin showing you step-by-step how to improve your privacy and security on your iPhone, Android or Windows Phone.
Image of passcode on iPhone courtesy of ymgerman / Shutterstock.