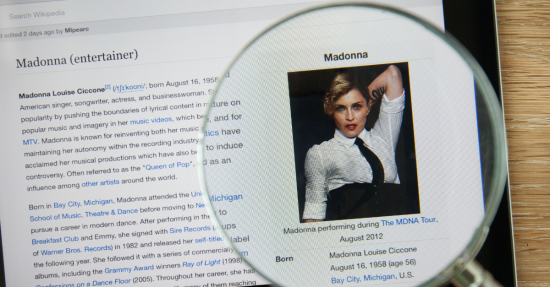 A 39-year-old Israeli man accused of leaking online several songs stolen from the pop star Madonna has been sentenced to 14 months in jail, after a reaching a plea agreement with authorities.
Adi Lederman, an aspiring singer and former contestant on the Israeli TV show "A Star Is Born," admitted that he had hacked several artists including Madonna, and leaked unreleased songs online for profit.
Lederman was arrested in January after a joint investigation by the FBI and Israeli police.
Songs stolen from the private cloud accounts of several of Madonna's associates and her manager were leaked online in December 2014, which she later released on her album "Rebel Heart."
Court documents showed that Lederman didn't make much money from selling the songs to two accomplices – no more than $1000.
At the time of Lederman's arrest, Madonna wrote on her website that she was grateful to the FBI and Israeli investigators for arresting the hacker responsible for the invasion of her privacy and professional work.
Like any citizen, I have the right to privacy. This invasion into my life - creatively, professionally, and personally remains a deeply devastating and hurtful experience, as it must be for all artists who are victims of this type of crime.
She also said in media interviews that the theft of her songs, and other material from her computer including images, constituted "a form of terrorism" and "artistic rape."
The Madonna hacking came at time when celebrity hacks had reached a crescendo – just a few months after the leak of celebrity nude photos apparently stolen from compromised iCloud accounts; and in the same month as the enormous breach of Sony Pictures that included leaked emails detailing movie star salaries.
A statement from the Israeli court said the 14 month sentence for Lederman, plus a fine of 15,000 shekels (about $4000), would be a deterrent to others considering hacking crimes.
The case should also serve as a warning and a reminder to all of us to secure our online accounts with strong passwords and two-factor authentication wherever possible.
Image of Madonna Wikipedia page courtesy of GongTo / Shutterstock.com