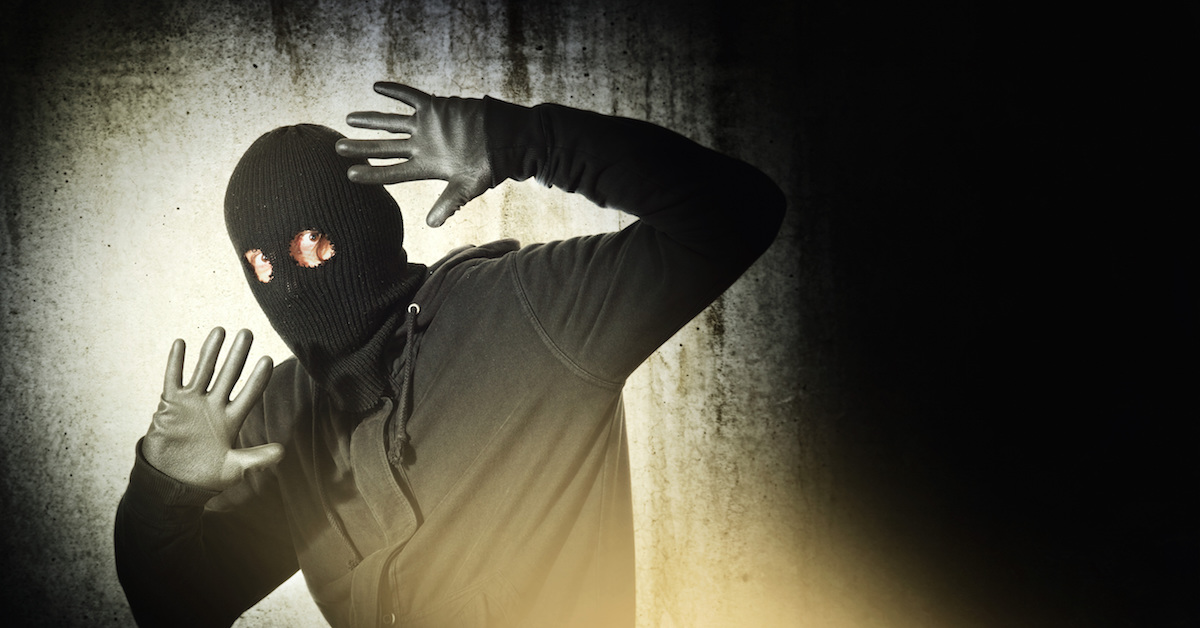 Here's how his acting career began: First, he slipped in through an unlocked side door early on a Saturday morning.
Then, the burglary suspect spotted an iPhone and grabbed it.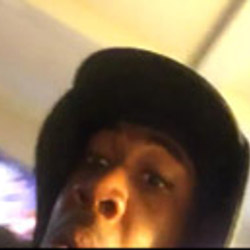 But before he fled, he cast himself in a leading role in a video selfie, shot on that snatched iPhone when he accidentally triggered a video application.
How appropriate. After all, the burglary took place in the Venice area of Los Angeles: Tinsel Town itself!
The Los Angeles Police Department (LAPD) said in a news release that the theft took place on 11 July, around 7 am.
Police said that the suspect entered a home on Paloma Avenue near Speedway. He took a video that clearly depicts him standing in the victim's living room.
The whole time, three people were sleeping in nearby bedrooms: one adult woman and two 15-year-old girls.
He's certainly not the first suspected thief to star in his own, potentially incriminating selfie.
This particular portrait gallery includes a lady in the UK who tried to unlock a stolen iPhone and thereby unwittingly took her own photo.
That photo was snapped thanks to an app on the phone – iGotYa – that automatically sent the photo to the owner, who in turn called the police.
Then too there was the photo of a mystery man that was snapped and emailed to the phone's owner when the finder (or thief!) entered the wrong PIN.
In neither of those cases could we say for sure whether the holder of the phone was a thief or a phone finder.
Of course, none of those, or even the burglary suspect's selfie video, compares with the artistic achievements of Hafid from Dubai – also known by the phone's rightful owner as "the douchebag who stole my phone" – who somehow acquired a phone left on a beach in Ibiza as its drunken owner went skinny-dipping.
However he got that phone – whether he innocently bought it from the thief or donned night-vision goggles to sneak up and steal not only the owner's phone but also her clothes – he couldn't figure out how to turn off the auto-photo upload feature.
The ensuing, epic, prolonged selfie binge has its own Tumblr chronicle – titled Life of a stranger who stole my iPhone – and even had an exhibit at the Museum of Applied Arts in Frankfurt that's just wrapping up this month.
Who ya gonna call?
As all the auto-snap-and-email app stories show, there are lots of apps to help you find lost or stolen phones.
As far as lost Androids go, the solution has been to use Android Device Manager to locate it, reset its screen lock PIN and/or erase all the data.
But that's a bit of a hunt-menu-select-select scramble unto itself, so Google recently made it far simpler. In fact, it's now as simple as plugging a search term into Google's omnivorous search box.
Google's new "Find My Phone" is just that: it's a search term that we can now plug into Google search.
Sophos, for its part, has a free Mobile Security app for Android that offers a bunch of remote commands you can send to your phone, including Wipe, Lock, Alarm, Locate, Reset passcode, and Message to finder.
It also reports the device's location before the battery runs out, and it provides notification if the SIM card is replaced.
Apple, for its part, introduced an activation lock in its iOS 7 mobile operating system.
Apple previously had a Find My iPhone feature, but the activation lock took it a step further by not only tracking the lost phone but also enabling users to remotely wipe it.
This approach isn't as drastic as bricking it forever and ever.
That's a good thing, as a locked iPhone can still display messages if the true owner lucks out and his or her device falls into the hands of a reputable person.
Beyond such tools, legislators are working on passing laws that would require phones and other gadgets to come with kill switches.
Earlier this month, California's kill switch law went into effect, requiring all mobile phones sold in the state to be enabled with theft-deterrent technology and turned on by default. Minnesota passed the first kill switch law last year but didn't make the default setting a requirement.
Naked Security has some great tips here on how to protect your mobile phone.
As far as the Los Angeles selfie goes, anybody with tips on the burglary suspect or residential burglaries in Los Angeles can call them in to Pacific Area Detective Salazar at (310) 482-6363.
During non-business hours or on weekends, the LAPD said that calls should be directed to 1-877-LAPD-24-7 (877-527-3247).
Image of burglar in the spotlight courtesy of Shutterstock.