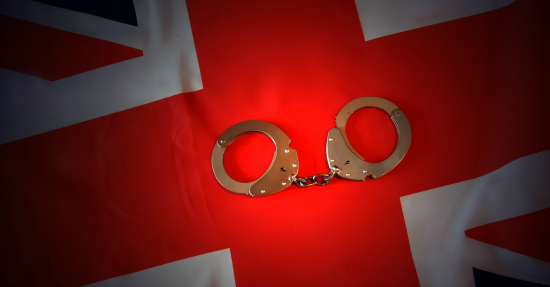 A UK law banning the distribution of non-consensual porn images or videos went into effect on 13 April of this year.
Three days later, a 21-year-old man threatened to post online sexually explicit pictures of a 20-year-old woman from Reading, then made good on his threat by sending the photos to the woman's family and sharing them on Facebook.
After admitting his crimes in court, 21-year-old Jason Asagba was convicted under the new "revenge porn" law.
As the London Evening Standard reports, police said Asagba is the first person to be convicted under the new law. He's now looking at a maximum of two years in prison for the offense.
The law that made Asagba's conviction possible is Section 33 of the Criminal Justice and Courts Act 2015, which makes it an offense to post a private sexual photo or video if the disclosure is made without the consent of an individual who appears in it, and if it's done with the intent to cause that person distress.
The law covers posting images on social media or sending them via mobile phone.
Detective Constable Steven Rose from Thames Valley Police told the Standard that this was "an extremely distressing case for the victim," but that the new law means that revenge porn posters can be dealt with in court.
While Asagba is believed to be the first person convicted under the new legislation, other laws have been used to jail people for posting non-consensual porn.
One such was an ex-boyfriend who swapped out his WhatsApp profile picture for a naked picture of his ex-girlfriend.
That man, 21-year-old Luke King, was prosecuted under the Protection from Harassment Act 1997 and sentenced to 12 weeks of jail time in November 2014.
Considering the stricter laws that were coming down the pike at the time he was sentenced, King lucked out with his light penalty.
Until the new law went into effect this April, those who sent sexually offensive, verbally abusive or threatening material online were typically prosecuted under the Malicious Communications Act, which carries a maximum prison sentence of six months.
Asagba was bailed and will appear at Reading Magistrates' Court on 7 August ahead of sentencing.
Image of handcuffs on UK flag courtesy of Shutterstock.