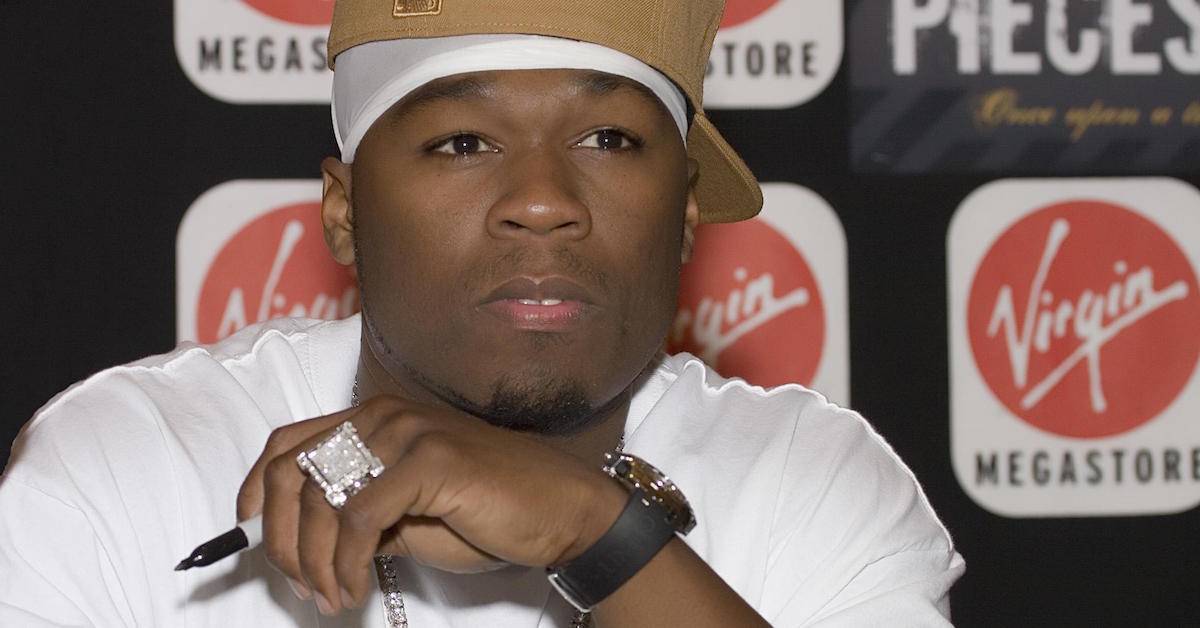 A Manhattan jury on Friday told rapper 50 Cent that he has to pay Lastonia Leviston a total of $7 million (about £4.5 million).
That's $5 million for posting a sex tape showing her face online for millions to see, plus another $2 million in punitive damages.
Leviston sued 50 Cent, also known as Fiddy or Curtis James Jackson III, in 2010 for emotional distress.
The X-rated video featured Leviston having sex with Maurice Murray, her former boyfriend.
Leviston is the mother of a child fathered by one of 50 Cent's rivals, Rick Ross.
50 Cent had allegedly purchased the homemade porn from Murray, although Leviston claims Murray had promised to destroy the footage.
The rapper then edited himself into the footage as a wig-wearing narrator named Pimpin' Curly.
Murray's face was blurred out, but Leviston's was not.
The video had received close to 4 million views as of January 2014, between the millions of views the rapper gets on his site and the fact that the video was also picked up by multiple other sites.
It nearly drove Leviston to suicide, she said.
50 Cent claimed that he posted the racy video to get back at a rival rapper who was "disrespecting" him.
According to the New York Daily News, the $2 million in punitive damages was less than the $15 million Leviston's lawyer had asked for earlier in the day, but more than the $700,000 that the rapper's lawyers had recommended.
It was a "compromise," according to the jury foreman.
Leviston said afterwards that she'd been "served justice" by the courts and "vindicated by God."
She also said that she hoped that 50 Cent learned a lesson.
It doesn't really sound like he did, judging by what the jurors described as 50 Cent winking at them, trying to be funny, and giving Leviston this backhanded apology from the witness stand:
I'm sorry if you feel that I hurt you.
The entertainer filed for bankruptcy earlier this month, admitting that he did it to try to stop the jurors from slapping him with punitive damages on top of the $5 million reward.
None of the jurors bought his cries of poverty. The Daily News quoted one, Sylvia Rodriguez:
He has it. He's 50 Cent. You know he has more than 50 cents.
Fiddy's lawyer said that he intends to file post-verdict, pre-judgment motions that his legal team believes should reduce the size of the award.
It would be nice to think that the size of the award might give people pause for thought before they post things online out of sheer malice or pursuit of vengeance.
Then again, maybe jail terms handed out recently in cases of nonconsensual porn might convince offenders that it's not a joke to ruin somebody's life, as the first person convicted under the UK's new revenge porn law recently found out when handed a 2-year prison term.
Then again, maybe some people never learn. But one can hope!
Image of 50 Cent courtesy of Everett Collection / Shutterstock.com .