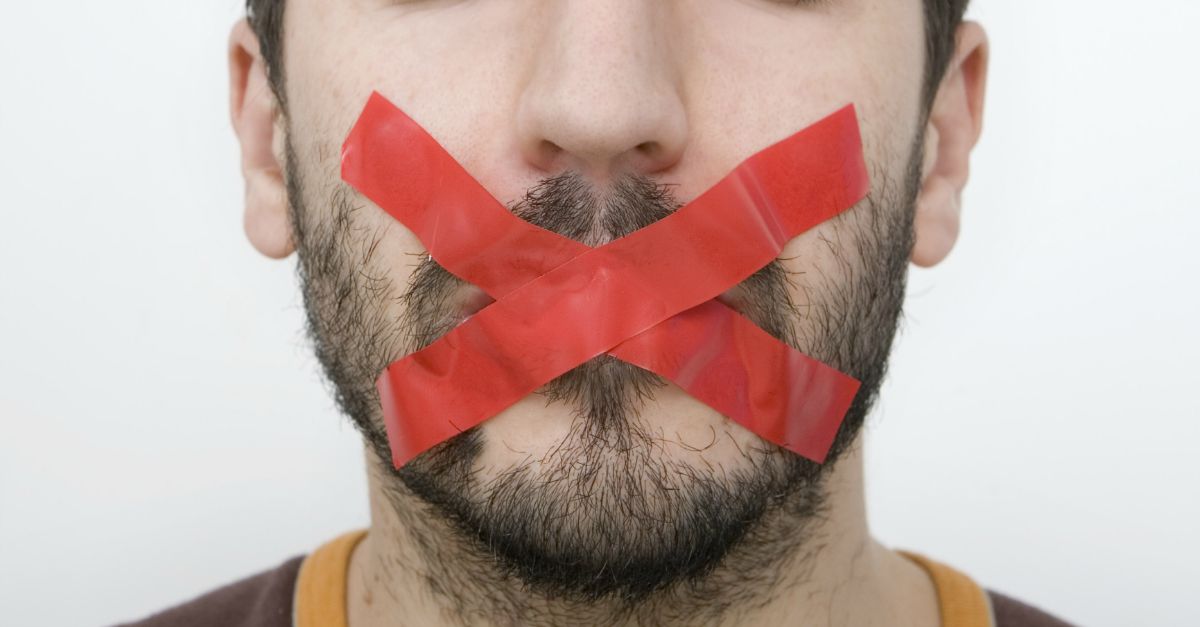 Protesters involved in Spain's anti-austerity movement have tried to prevent housing evictions, taped over their mouths, projected holograms of virtual protesters on the portico of the main Parliament building, and climbed atop a construction crane to hold up a sign protesting the country's new gag law, which specifically prohibits protesters from scaling buildings or monuments without permission.
But as fate – or, at any rate, law enforcement – would have it, it was a guy who wrote a Facebook post calling his local police force a class of slackers who has become the first known person to fall foul of the new gag law, passed in March 2015 and officially known as the Public Safety Act.
Eduardo Díaz, a 27-year-old salesman from Tenerife, got in trouble on 22 July after he wrote a tirade on the mayor's Facebook page that criticized the local Councillor and insulted the police by calling them a "casta de escaqueados".
El Mundo reports that within 6 hours after having hit the publish button on his rant, two policemen were knocking on Díaz's door.
Now, he's facing a fine that could reach as high as €600 (about $670 or £430).
When El Mundo asked him what he said to so stir the heavy hand of the law, he told the reporter that he'd said nothing of significance, and that he's not a "perroflauta", which roughly translates into "hippie" or "bum."
I'm not in favor of the police being insulted, and I've never failed to respect them. But I think, as a citizen who pays taxes, I can give my opinion about government action.
Díaz is certainly not a disreputable person. He has a degree in history, a master's degree in teacher education, and has never had so much as a parking ticket.
But he did have an issue with the city of Guimaras announcing that the local police department would move from its current location to the spacious Board of Social Services, despite the town having an unemployment rate of about 40%, in a place where young graduates have to migrate to find work.
According to El Mundo, this is what he said in his Facebook post:
The police of Guimaras, who rescue pigeons and people trapped in bathrooms, will have a larger facility than the Civil Guard . ... The best way to control a class of slackers, well accommodated in conventions and statutes, is to keep them away from the center of power.
The gag law forbids a variety of online content, including video footage like that which is increasingly been used to expose police tactics in the US and which last month showed police beating demonstrators in the Basque country, according to the New York Times.
The law also sets hefty fines for a range of offenses involving perceived affronts to the police or unauthorized protests: €600 for insulting a police officer, up to €30,000 for spreading damaging photos of police officers, and €600,000 for taking part in an unauthorized protest outside Parliament and other sensitive locations.
The law went into effect on 1 July, after the conservative Popular Party (PP) government used its parliamentary majority to pass the legislation, in spite of harsh criticism from other parties and civil rights groups.
Amnesty International, for one, said the law heralded a "dark day for Spain": one bringing a "multi-pronged attack" on rights to peaceful assembly, association and freedom of expression.
Díaz can't even figure out how he broke the law. What he wrote was criticism, not an insult, he said.
It gives the impression that they wanted to cover up the voice of critical citizenship. I do not think that the intention of the legislator was this: reporting someone for political criticism. Do it for harassment, libel, slander, violent demonstrations and things like that ... but [the legislation can't be meant to prosecute a statement] like mine.
Unfortunately, this is just one new, unwelcome example of how you have to be careful of what you post on social media.
While Spain's new law is in effect, Spanish citizens who express themselves freely on Facebook, or on any other social media, may pay dearly for the right to free expression and critique of governments that many of us take for granted.
Image of gag courtesy of Shutterstock.