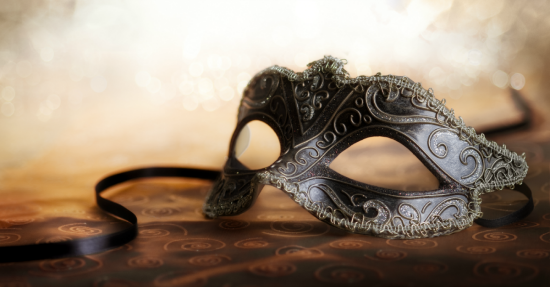 Mozilla announced last Friday that it's released new privacy enhancements in its popular Firefox browser for pre-beta testing.
The main "experimental" feature in the Firefox developer edition – enabled by default when you open a Private Browsing window – is called Tracking Protection, which actively blocks website elements that could be used to track users.
As announced on the Mozilla blog, the Firefox team said it wants to offer users more control of their privacy, including when opening a Private Browsing window.
According to the blog post, the "private" windows offered by most browsers don't actually provide as much privacy as users might think.
All major browsers offer some form of experience that is labeled "private" but this is typically intended to solve the "local" privacy case, namely preventing others on a shared computer from seeing traces of your online activity. This is a useful solution for many users, but we're experimenting with ways to offer you even more control when they open Private windows.
Although private browsing typically means your browser won't "remember" your history or store cookies from that session, you can still be tracked in sneaky ways, such as fingerprinting.

Tracking Protection in Firefox attempts to counter user tracking by blocking domains and website elements – including ads, content, analytics and social media widgets – that collect data on users, often without their knowledge, in the background.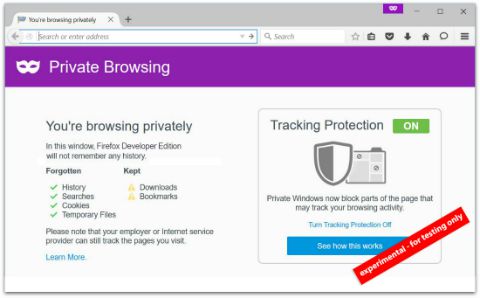 That does mean that some web pages may not render correctly, so users can disable the feature using a control center on the Tracking Protection home page by typing about:privatebrowsing in the address bar.
When Tracking Protection is turned on, users will see a shield icon in the address bar whenever Firefox is blocking domains or content.
By clicking the shield, you can disable Tracking Protection for a particular website, but opening a new Private Browsing window will automatically re-enable Tracking Protection for all sites.
This release also includes enforcement of new add-on standards.
Firefox's add-on verification enforces standards that developers need to follow in order for browser extensions to be available in the Firefox add-on store, known as AMO.
This system seeks to prevent add-ons from changing browser settings, loading toolbars, injecting ads or malware, and other surreptitious and risky behavior.
When we asked our readers a year ago which web browser they trusted the most, Firefox was the clear winner.
With these new features, it looks like Firefox is trying to keep on top of those user polls.
Image of mask courtesy of Shutterstock.com .