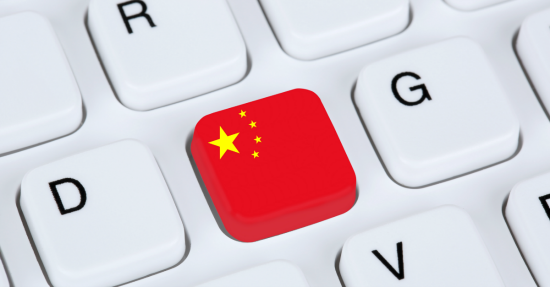 The Ministry of Public Security in China said this week that 15,000 people have been arrested since the launch of a major anti-cybercrime operation called "cleaning the internet."
So far, the six-month operation, launched in July, has produced investigations of over 7400 cases of cybercrime and 66,000 websites.
In an announcement on its website, the ministry said the arrests were for crimes that "jeopardized internet security," and described in detail a handful of cases, ranging from network attacks and website intrusions to sophisticated frauds.
Two of the investigations cited involved hacking websites to display advertising for gambling sites: the compromised websites included a pharmaceutical company and more than 40 "important news sites."
The ministry also described one case where hackers used phony ads on Baidu, China's largest search engine, to scam people who thought they were calling an airline customer service line.
Another case involved hackers sending mass SMS messages containing malicious links to take control of mobile devices.
That case sounds a lot like one we reported on Naked Security in August 2014, where a Chinese teenager was arrested for spreading a mobile SMS virus that infected 100,000 mobile devices.
The ministry said another investigation resulted in the arrests of six members of a gang responsible for sending massive amounts of SMS spam from Wi-Fi base stations.
In a similar case last year, Chinese authorities arrested over 1500 SMS spammers who used mobile base stations to blast mobile phones in range with text messages.
According to a report from Reuters, the current crackdown also targets websites providing "illegal and harmful information" as well as ads for pornography, firearms and explosives.
Although the ministry said the campaign is focused on crushing organized cybergangs in the country, some analysts suspect China's broad cybercrime law could sweep up activists and dissidents along with the crooks.
While China's strict internet censorship rules prohibit Chinese citizens from accessing many foreign websites – a policy enforced by the "Great Firewall" – speech is also censored in the Chinese media and on Chinese social networks.
China's internet censorship laws allow the police to shut down websites that spread "false rumors" or "incite panic."
According to Al Jazeera, the Cyberspace Administration of China shut down or suspended dozens of news websites for spreading false information about the recent chemical explosions in the port city of Tinjian that left more than 100 people dead.
In what seems like an attempt at transparency, Chinese police launched an "internet inspection" branch in June of this year, consisting of police in 50 cities using public accounts on social networks such as WeChat and Weibo.
These officers will "deter and prevent cybercrimes and improper words and deeds online," while also accepting crime tips and warning those involved in "minor offenses," according to the government-run news agency Xinhua.
In 2015 alone, Chinese authorities have deleted 758,000 pieces of "illegal and criminous information" from Chinese websites, and have investigated over 70,000 cases of cybercrime, Xinhua reported.
Image of keyboard with Chinese flag courtesy of Shutterstock.com.