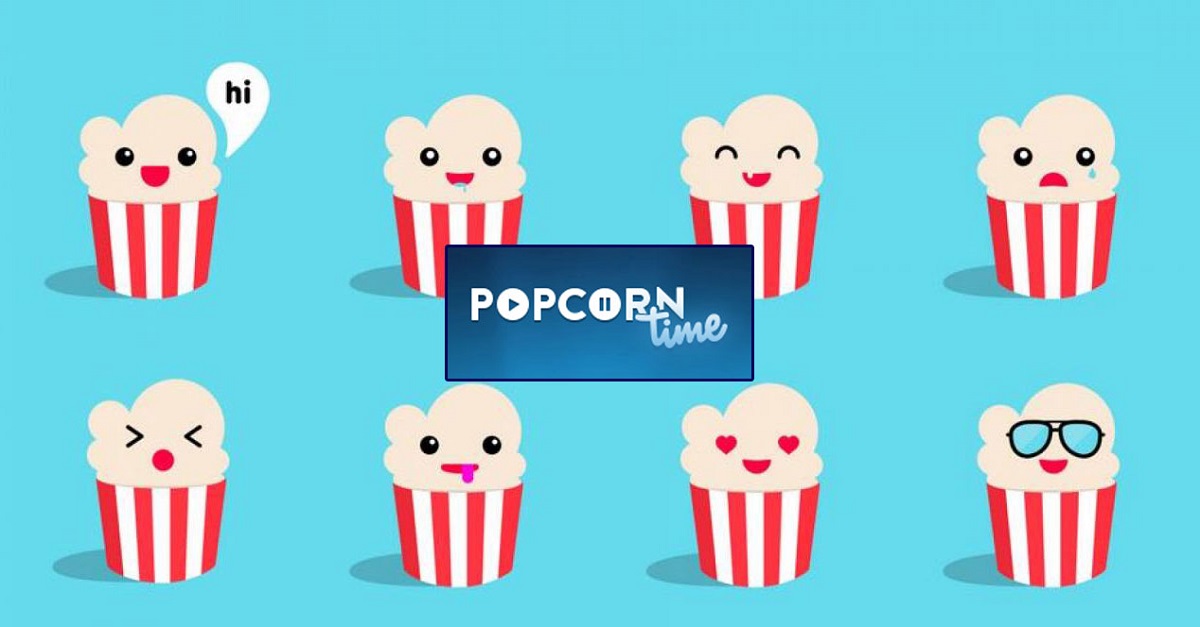 The law is moving to crush Popcorn Time – the video streaming site that's been dubbed the "Netflix for pirated movies" – like so many crunchy snacks littering the floor of a crowded movie theater.
Boots are stomping on multinational fronts: police in Denmark, for one, arrested two men just for providing online guides on how to use the site, even though the men's sites hosted neither copyright-infringing material nor linked to any.
Meanwhile, in the US, movie makers have filed a lawsuit against 11 Popcorn Time users, alleging that they used the software to watch the 2014 Adam Sandler comedy The Cobbler.
Popcorn Time has gone through quite a few iterations, originally, it was a multi-platform, free software BitTorrent client that offered an integrated media player.
Popcorn Time allows users to stream pirated movies and TV shows without having to worry about deleting incriminating torrent files afterwards.
It was abruptly shuttered by its original developers on 14 March, 2014 due to pressure from the Motion Picture Association of America (MPAA). The UK High Court also ordered ISPs to block the app in April 2014.
It's a whack-a-mole game though, as forks of the immensely popular open-source project just keep springing up.
According to TorrentFreak, on Tuesday, 18 August, local police in Denmark arrested two men, in their 30s, who operated sites that gave instructions and guides on using Popcorn Time.
Inspector Michael Hellensberg of the Danish fraud squad told local media that the case was significant because:
It shows that [site operators] can be revealed by the police. This has consequences and it also conveys the message that this behavior is illegal.

Thus there is hopefully a deterrent effect against feeling confident that you can sit wherever you want and try to implement such things.
The men stand accused of – and reportedly have confessed to – having distributed guides on how to obtain illegal content online.
Their sites have been shut down, with their domains placed under the control of the state prosecutor.
Skip across the Atlantic and on out to Oregon, and you'll find that a criminal complaint connected to Popcorn Time was recently filed in Oregon District Court.
The complaint (PDF) was filed on 16 August and is looking for a subpoena to force Comcast to reveal the identities of 11 users behind certain IP addresses.
Once revealed, those 11 will stand accused of violating the Copyright Act.
In the lawsuit, the movie makers behind The Cobbler claim that the movie has been hit by "significant" piracy and has been distributed "countless times" worldwide, with over 10,000 instances of infringing activity having been traced to Oregon.
The suit claims that the 11 people it seeks to unmask are guilty of having the equivalent of burglary tools, given that the IP addresses associated with them have been used with Popcorn Time – an application whose sole purpose is to stream stolen video.
Possessing burglary tools is a misdemeanor under Oregon law, punishable by up to one year in jail and a fine of $6,250 (about £3,980).
Users should be fully aware that when they watch Popcorn Time video, they're breaking the law, the complaint points out, given that Popcorn Time's home page and its FAQ both warn users about the illegality of downloading and streaming copyrighted material.
From the complaint:
Without a doubt, each user of Popcorn Time is provided multiple notices that they are downloading and installing software for the express purpose of committing theft and contributing the ability of others to commit theft by furthering the Bit Torrent piracy network.
As far as the Danish Popcorn Time instructional site owners go, the potential prison time is stiffer still. TorrentFreak refers to court documents that say that the pair are suspected of such "gross violations of copyright law" that they could be looking at punishment under section 299b of the penal code – which carries a potential maximum prison term of six years.
These two cases against Popcorn Time are yet another reminder that copyright holders don't seem at all fatigued when it comes to whacking the moles.