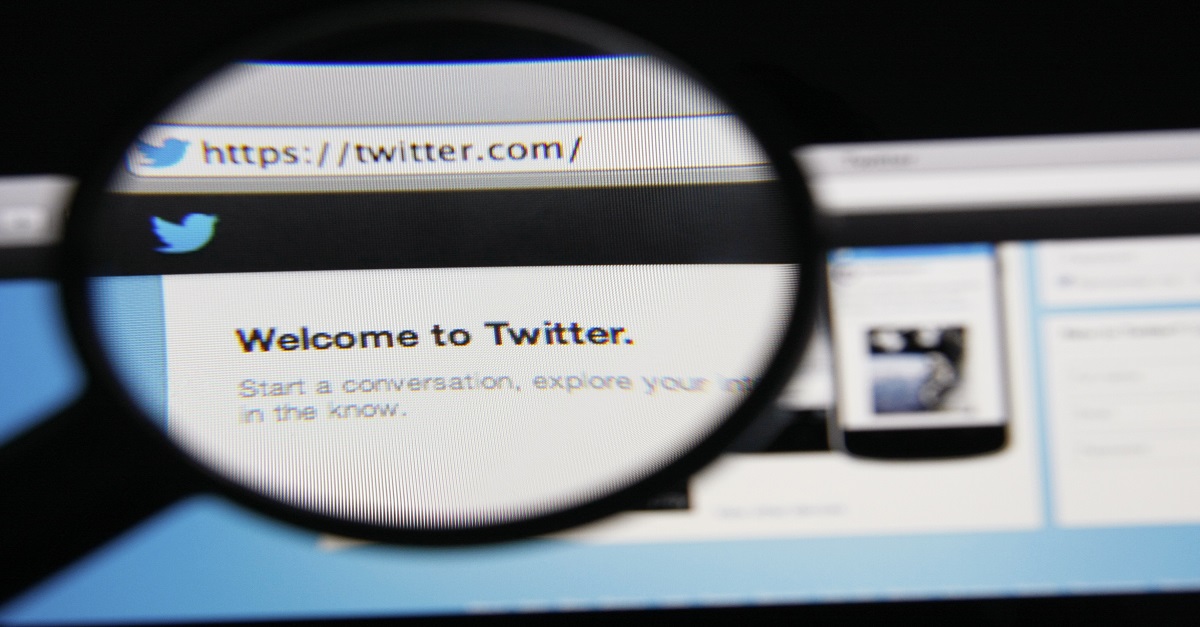 When Twitter killed embarrassing-political-tweet archive Politwoops in June, the site's founders probably looked to the 30 other countries where it was running and said, well, it might just be a matter of time before those are strangled in the crib.
Consider them strangled.
Twitter told the Open State Foundation on Friday that it had suspended API access to Diplotwoops and all remaining Politwoops sites in those 30 countries.
The Open State Foundation started the first transparency "woops" site in the Netherlands in 2010 and has since brought it to 30 countries, including Egypt, Tunisia, Greece, the UK, France, and the Vatican.
The archive automatically monitored politicians' Twitter profiles for deleted tweets and plucked them from the bin to make them visible for use by journalists or anybody else who wanted transparency into politicians' flip-flopping.
When it launched in 2014, Diplotwoops did the same for the deleted tweets of diplomats and embassies.
The Open State Foundation didn't care about trivial edits like fixed typos. Rather, it only tracked backtracking.
An example was when US soldier and former Taliban POW Bowe Bergdahl was released last year and politicians tweeted their "welcome home" messages and their thanks to a "true American hero."
Those messages blinked out of view on Twitter sometime between Bergdahl's Rose Garden ceremony at the White House and the US Army charging him with desertion and misbehaviour before the enemy.
They didn't disappear completely, though: Politwoops kept them alive.
According to a statement from the Open State Foundation, Twitter said that its decision to suspend access to Politwoops followed a "thoughtful internal deliberation and close consideration of a number of factors" and that it doesn't distinguish between political and non-political users.
This is what Twitter wrote:
Imagine how nerve-racking - terrifying, even - tweeting would be if it was immutable and irrevocable? No one user is more deserving of that ability than another. Indeed, deleting a tweet is an expression of the user's voice.
The Open State Foundation begs to differ.
Arjan El Fassed, director of Open State Foundation in the Netherlands, has said all along that politicians should have a lesser degree of privacy for the sake of transparency into their shifting views:
What elected politicians publicly say is a matter of public record. Even when tweets are deleted, it's part of parliamentary history. These tweets were once posted and later deleted.

What politicians say in public should be available to anyone. This is not about typos but it is a unique insight on how messages from elected politicians can change without notice.
As it stands, politicians in these countries can heave a sigh of relief and return to editing their histories without Politwoops looking over their shoulders and tattling on them:
Argentina
Australia
Canada
Chile
Croatia
Denmark
Portugal
Egypt
Estonia
France
Greece
India
Ireland
Italy
South Korea
Macedonia
Norway
Belgium
United Kingdom
Germany
The Netherlands
Sweden
Spain
Switzerland
Tunisia
Turkey
The Vatican
European Parliament members
Twitter's first action, against the US Politwoops, mystified its founders.
After all, Twitter had tolerated the sites for years and had even voiced support for the mission, in spite of Twitter's developer agreement explicitly forbidding publicly displaying deleted tweets:
Only surface Twitter activity as it surfaced on Twitter. For example, your Service should execute the unfavorite and delete actions by removing all relevant Content, not by publicly displaying to other users that the Tweet is no longer favorited or has been deleted.
This doesn't spell the end of the matter. El Fassed said that the foundation is exploring its legal and technical options:
We believe that what public officials, especially politicians, publicly say is a matter of public record. Even when tweets are deleted, it's part of parliamentary history. Although Twitter can restrict access to its API, it will not be able to keep deleted tweets by elected public officials in the dark.
He declined to describe what technical options the foundation may turn to, but possibilities include automated screenshots or screen-scraping to grab the HTML content from Twitter without using special developer access.
Setting up automated grabs like that would, of course, be an outright nose-thumbing to Twitter's desire to treat all users, be they politicians or not, equally.
Which is more important? Political transparency, or an individual's right to be able to edit their embarrassing Twitter history – regardless of whether they hold public office?
Your thoughts are welcome in the comments section below.
Image of Twitter homepage though magnifying glass courtesy of Gil C / Shutterstock.com.