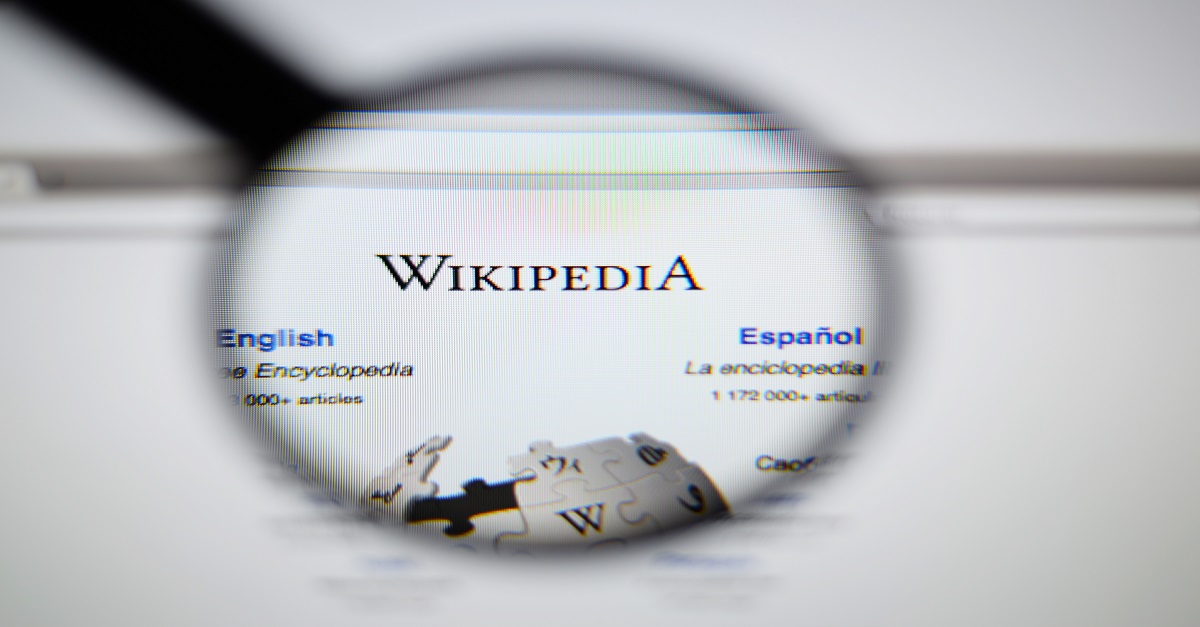 The Wikimedia Foundation (WMF), host of the online encyclopaedia, Wikipedia, announced on Monday that it has suspended 381 accounts for creating pages deemed to be either overly promotional in nature or featuring spam links.
WMF says the identified accounts, known as 'sockpuppets', had either charged or accepted financial consideration, "to promote external interests on Wikipedia without revealing their affiliation," – something that flies in the face of Wikipedia's aim of providing accuracy, neutrality and reliability.
As part of an internal investigation – codenamed Orangemoody, as that was the name of the first sock discovered – WMF found that 'rogue editors' had violated its terms of use by creating new pages, as well as modifying existing ones for the purposes of financial gain.
In addition to blocking accounts, Wikipedia's clean-up campaign has also seen the deletion of 210 articles that it says clearly exhibited signs of "undisclosed paid advocacy".
In a separate blog post, the foundation revealed how it believes the rogue edits are all being controlled by one entity:
Most of these articles - which were related to businesses, business people, or artists - were generally promotional in nature, and often included biased or skewed information, unattributed material, and potential copyright violations.

The edits made by the sockpuppets are similar enough that the community believes they were perpetrated by one coordinated group.
WMF says opposition to undisclosed paid editing has a long history on the site, and dates back to 2004 when it introduced its first set of guidelines about conflict of interest.
In October 2013, the community reacted strongly by blocking hundreds of accounts associated with a consulting firm called Wiki-PR. WMF also sent the firm a cease and desist letter, in which it described its undisclosed paid advocacy as "violating the core principles that have made Wikipedia so valuable for so many people".
What's interesting about this latest example of article manipulation is the way in which money exchanged hands.
WMF says it is was not simply a case of swapping cash for a new article or one-time edit, but rather a perpetual agreement in which the rogue editors offered to maintain the content in return for a recurring fee:
Some time later the article subject or person who has paid for the article to be moved to mainspace is then contacted again and advised that, for a specific monthly fee ($30/month in examples that have been confirmed), the "editor" will continue to protect the article from vandalism and prevent its deletion, claiming that they had previously done that without charge.
UK newspaper the Independent says its own investigation has revealed blackmail demands against small businesses and celebrities.
The dozens of victims – including a high-end jewellery shop, a wedding photographer and a former contestant on Britain's Got Talent – were asked for money in return for protecting or updating their Wikipedia pages.
The Independent also reported on a particular case in which a British holiday company was duped. Dan Thompson, the general manager of Quality Villas in Berkhamsted, Hertfordshire, told the newspaper that he had been contacted by someone he believed to be associated with Wikipedia after trying to set up a company page earlier this year.
He was told that his attempt had failed because his company wasn't sufficiently noteworthy and that the content he had prepared was not of the required standard. The 'editor' then offered to rewrite the content and use their 'privileges' to ensure compliance and publication. When Thompson agreed, his company page duly appeared online in a modified form. Shortly after paying his helpful contact $400 (£260) for their work, the page was deleted.
Thompson said he had probably been naive but suspected he was not alone in being scammed in this manner.
Though the Independent goes on to detail many similar cases involving individuals, celebrities and small firms, Wikipedia itself is keen to stress that not all paid editing violates its terms and conditions.
The Foundation cites the examples of museum and university employees who make edits but disclose their affiliations within their entries, as well as PR firms that edit under the terms of an agreement that compels them to follow Wikipedia's paid editing guidelines.
WMF says those who are unsure about a potential conflict of interest, or who may be having trouble editing an article, can contact the site directly in an attempt to gain help from one of its volunteer editors.
In any event, it says, "No one should ever have to pay to create or maintain a Wikipedia article".
Image of Wikipedia homepage on monitor screen courtesy of Gil C / Shutterstock.com