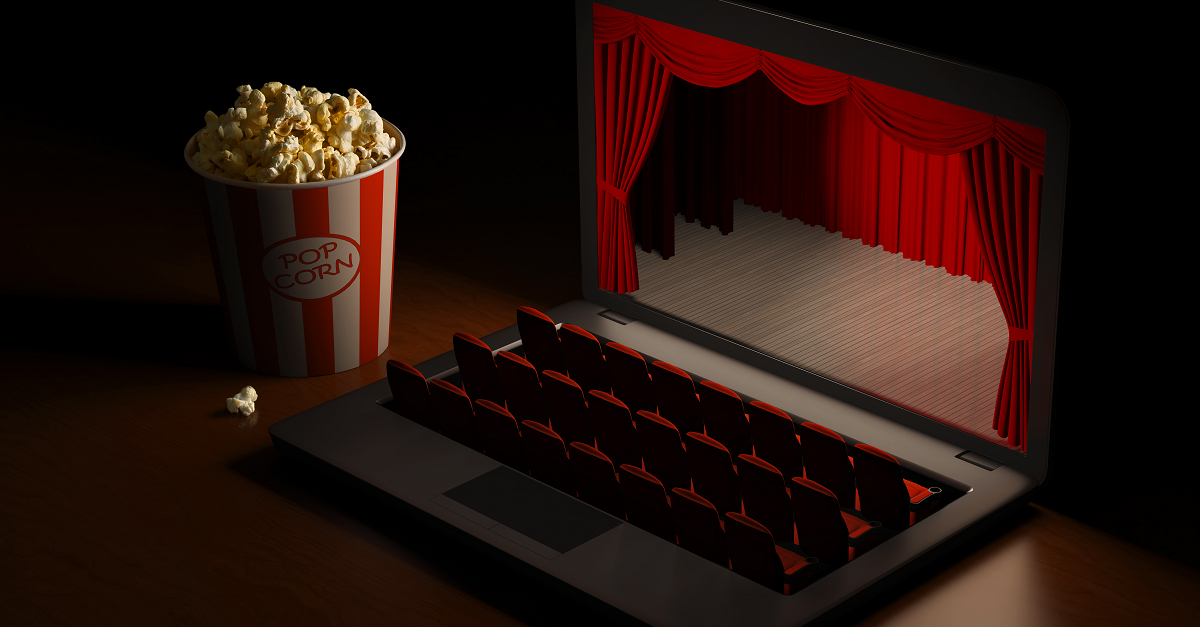 A Northern Ireland man has been handed a four-year jail term for running a series of very lucrative piracy streaming websites – including BedroomMedia.com and FastPassTV – from his bedroom, in Carnhill, Derry.
According to the Derry Journal, "social recluse" Paul Mahoney, admitted to being responsible for a "highly sophisticated fraud" that netted him almost £300,000 (about $460,700).
Mahoney, 29, pled guilty to conspiracy to defraud, acquiring criminal property, and concealing criminal property, according to the newspaper.
He'll be spending two years in jail and another two years on license, which is similar to parole in the US.
Derry Crown Court heard that between April 2008 and April 2013, Mahoney set up a website that let people illegally stream movies and TV shows that had been released only recently, as well as those that hadn't yet been released at all.
It's estimated that the movies were viewed over 12 million times, which, in Hollywood logic, means that the entertainment industry thinks it risked losing out on up to £120 million (about $184.3 million).
Not all viewers would have actually gone to the cinema or DVD store to pay for the movie, of course, so the actual loss was valued at about £12 million.
Mahoney was a dedicated pirate – he kept the site up even after he was served with a cease and desist order by the Federation Against Copyright Theft (FACT), and after he was initially arrested.
It sounds like much of his profit came from advertising: the court heard that Mahoney took in more than £280,000 (about $430,000) in advertising revenue, while police found another £82,000 (about $126,000) when they searched his property.
According to Derry Now, FastPassTV visitors could search for a particular film on the site, click on a link to an equally illegal third-party website, and then watch the streamed movies on their computers.
Investigating officer Detective Constable Yolande Healey told the newspaper that Mahoney thought he could get away with it by having the third-party sites do the actual hosting, but that was flat-out wrong:
Mahoney had been running this illegal website for years. He thought he could collect substantial amounts of advertising revenue from his site and distance himself from the actual hosting of an illicit copy of a film by using unrelated third-party websites.

From his bedroom in Carnhill, Mahoney thought he could make money from advertisers who were attracted by the volume of traffic from across the world on his website. He thought his form of cyber-crime was untouchable. He was wrong. Working with partner agencies, police will investigate any reports of criminality online.
The Register reports that the judge expressed doubt about whether money was Mahoney's motivation, given that he kept things low-key, didn't live a lavish lifestyle, and that his spending "was concerned only with paying employees, running the site and accessing adult websites".
But the crimes weren't victimless, the law said.
Detective Inspector Conor McStravick, said that piracy drains money away from the economy:
The film industry is an important and growing employment sector in Northern Ireland. Illegal activity which reduces revenue streams to the industry has the potential to adversely affect people's jobs and the local economy.
This is being reported as the biggest piracy bust in Northern Ireland to date.
It surely won't be the last: Hollywood has already reached out to get the piracy app Popcorn Time blocked in the UK.
Sure, it hasn't managed to drag file-sharing emperor Kim Dotcom out of New Zealand yet, but the industry sure as The Shining isn't giving up on pursuing pirates.
Pirates, beware – the entertainment industry does not like to share its popcorn!
Image of laptop as a cinema courtesy of Shutterstock.com