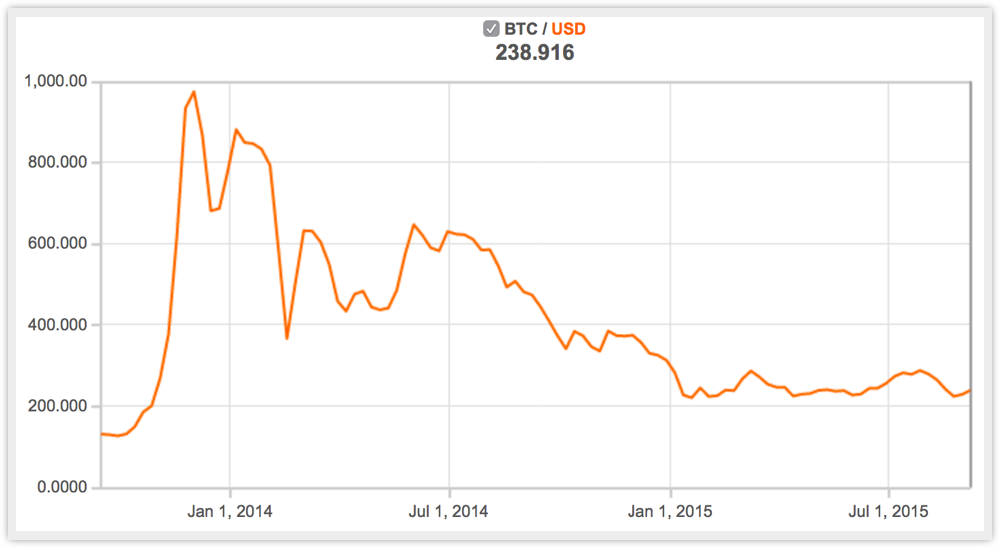 – Approximate Bitcoin-to-US$ rate (from oanda.com) –
Mt. Gox was once the world's biggest Bitcoin exchange.
Now it's a heap of digital rubble, after collapsing in early 2014.
The company filed for bankruptcy after admitting it had "lost" customers' bitcoins that were worth about $500,000,000 at the time.
"Losing" bitcoins isn't like a regular bank getting your balance wrong, or approving a fraudulent transaction out of your account, where there is at least a chance of reversing the mistake and recovering some or all of your missing funds.
When a crook makes off with stored bitcoins, that's like armed robbers hitting a security van and making off with bags and bags of cold, hard cash.
With no central control over the ecosystem, a very short history, and almost no global regulation, it's not easy to decide whether a Bitcoin exchange is trustworthy or not.
Indeed, you have to trust the staff at your chosen exchange to do two things: firstly, not to store your bitcoins where they can be reached and pilfered by hackers; and secondly, not to blame hackers and run off with your bitcoins themselves.
If either of those things happens, it can be tricky to work out which one it was.
The Mt. Gox story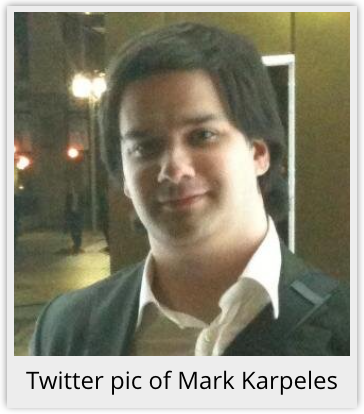 That's where we are with Mt. Gox.
Mark Karpeles, Mt. Gox's founder, has understandably denied any direct involvement in the vanishing Bitcoinage.
But at the very start of 2015, a Japanese newspaper openly stated that there was "strong suspicion" that most of the missing Bitcoins were ripped off from inside Mt. Gox.
650,000 bitcoins had gone missing; Yomiuri Shimbun claimed that only about 7000 of those could be explained away by cyberattack – in other words, by the machinations of crooks outside Mt. Gox's network.
According to Yomiuri Shimbun, the disappearance of the other BTC643,000 – 99% of the vanished funds – was down to an inside job.
Despite this claim, Karpeles was arrested at the start of August on charges relating to overstating his financial position.
If true, that would have been unfair to investors and customers, not to mention illegal, but it wouldn't have explained any of the missing bitcoins.
Now, apparently, Karpeles is deeper in, arrested a second time and charged with what numerous reports describe as "embezzlement."
If true, that's a bit more serious than pretending you're in a stronger financial position than you really are.
Embezzlement would mean that Karpeles withdrew money from the company – money invested by his customers – and took it for himself.
It's still not the same as directly stealing bitcoins, but it's bad news for Karpeles.
What about the missing bitcoins?
Reports suggest that the amount involved is ¥341,000,000, which works out to about $2.8m.
That's not good news for the investors who lost money on Mt. Gox.
Bitcoins are down substantially from their heyday before Mt. Gox's collapse, when they flirted with a value of $1000 each.
But even at BTC1 = US$240, the approximate rate at the time of writing, $2.8m is a tiny fraction of the value of the missing bitcoins, which remain, as ever, missing.