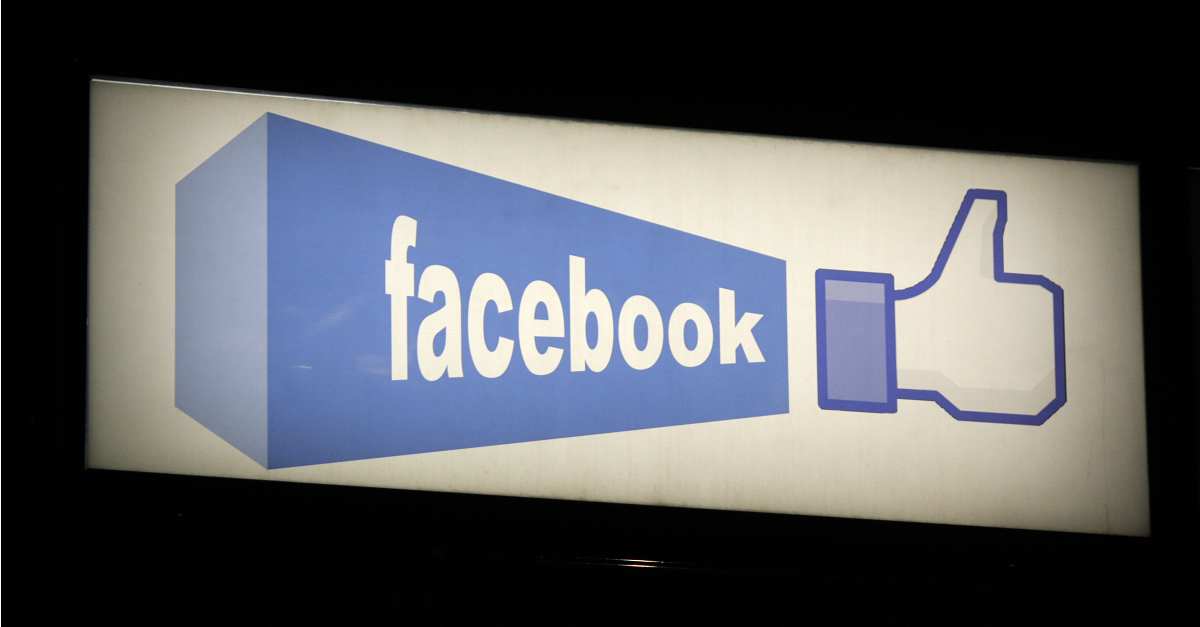 Many refugees have entered Germany in recent weeks and months, lots of them fleeing Syrian civil war and violence in Iraq and Afghanistan.
A great number of Germans have welcomed the refugees with open arms, such as the volunteers who've been waiting at the Frankfurt train station wearing "refugees welcome" shirts in English and Arabic as they hand out fruit, soft drinks, clothing and toys to new arrivals.
Others have been anything but welcoming.
Anti-refugee backlash has spawned arson attacks on refugee shelters, and right-wing protests have turned violent.
And then, of course, there's social media and the rise of anti-refugee hate speech.
Following incidents of arson and violence, German justice minister Heiko Maas has said that his office received numerous complaints of racist propaganda on the internet – particularly on Facebook.
According to ZDNet's The German View, Facebook users have told Maas that when they flagged obvious hate-speech comments, Facebook sometimes declined to remove the material, without giving an adequate explanation as to its decisions.
On Monday, one German news publication, BZ, posted images of famous nude paintings to its Facebook page and website to point out that Facebook jumps to take down nudity but dawdles when it comes to hate speech – allowing right-wing propaganda, anti-Semitic sites and ISIS videos of beheadings to linger online.
The paper explained:
[Facebook] rigorously takes action against all content which has a sexual context. Facebook's explanation: Users could feel offended because of their religion. In other words: One cannot expect Muslims to look at a nude painting, but [it seems acceptable that Muslims] are exposed to hatred, smear campaigns and collective death threats. This is absurd!
Now, Facebook has responded, launching a hate-speech taskforce with Germany.
Facebook on Monday met with Maas, who demanded that the company delete racist and xenophobic posts.
As it is, Germany outlaws public comments inciting hatred or violence against a particular national, racial, religious or ethnic group.
Just hours before meeting with Maas, Facebook announced three new measures to combat hate-speech on its site in Germany, The German View reports.
Those measures:
Partnering with FSM, a German self-regulatory group of multimedia service providers.
The launch of a task force to deal with hate speech on the internet, done in partnership with nonprofits, companies, and government officials, including Maas.
A campaign to promote "counter speech" in Germany, drawing in experts from the UK and Scandinavia to develop ways to combat racism and xenophobia through discussions on social media.
But as ZDNet's Sara Zaske points out, Facebook stayed mum on one important aspect of the hate-speech initiative: namely, how it plans to change the way it currently handles racist posts in Germany – where such statements are illegal and lack the protection they get as free speech in the US.
Facebook's community standards already outlaw speech against some protected groups, but there's nothing automatic about the deletions of hateful posts.
Rather, users have to first report the posts, after which the company evaluates them.
ZDNet's The German View quotes Eva-Maria Kirschsieper, Facebook policy manager for Germany:
The conversations that take place on Facebook, reflect the diversity of a community of more than one billion people. It is a constant challenge to balance the interests of this diverse community, and we are constantly working to adjust our policies and procedures to be even more effective and sensitive to the concerns of local communities.
Image of Facebook logo courtesy of 360b / Shutterstock.com